WSCS Sunday is observed to honour God's faithfulness and mighty works in the various ministries of the Women's Society of Christian Service – Witness & Evangelism, Discipleship & Nurture, Outreach & Social Concerns and Missions. Blessed by His grace and love, the WSCS women seek to serve others by touching lives and reaching out to those around them.
We seek your generous donation for our list of beneficiaries. The 15% retained by AMKMC WSCS will benefit MWS Girls' Residence, whilst 85% will fund GC designated beneficiaries and TRAC WSCS designated beneficiaries & general fund.
list of beneficiaries
GC WSCS Beneficiaries
• Gospel Operation International
• Methodist Schools Foundation
• Wicare Support Group
• Christian Outreach to the Handicapped
• MWS Girls' Residence
TRAC WSCS Beneficiaries
• Wicare Support Group
• Operation Mobilisation Singapore
• FaithActs
• Care Corner Counselling Centre
• MWS Family Development Programme
To Donate
You can give via PayNow to AMKMC UEN No. S87CC0491GAMK or scan the PayNow QR code below. Please indicate "WSCS Sunday" as reference.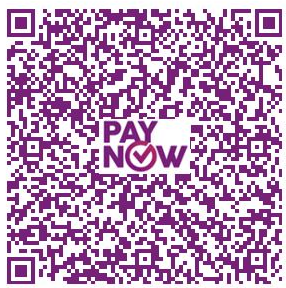 Please contact Precious Bautista @ 6705 6172 if you have any queries or need clarifications.