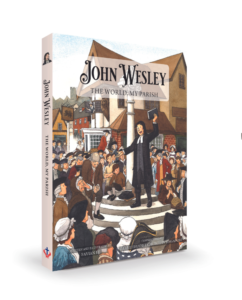 Put together by an editorial committee of the Methodist Church of Singapore (MCS) Council on Communications and clergy, this graphic novel tells our Methodist history vividly and accurately in an easy-to-read and engaging way. Do purchase this book and be inspired and edified by John Wesley and our Methodist pioneers.
Sale Dates: 27 Nov, 4th & 11th Dec (Sun)
Time: Before/after 8am, 10am and 5pm services
Location: Outside Sanctuary 2
Price: $20 per copy (get 1 free with purchase of 10 copies)
Only payment via PayNow will be accepted. Limited stocks are available, so don't miss out!
For more information about the graphic novel, click here.