Testimony by Betty Tan
My name is Betty Tan. I joined Ang Mo Kio Methodist Church in 1984 and have been worshipping here since. I was married in the Church and our then Pastor in-charge Rev Donald Chia officiated our wedding ceremony. Currently I am with in Philippians 2 Cell group serving as an active member.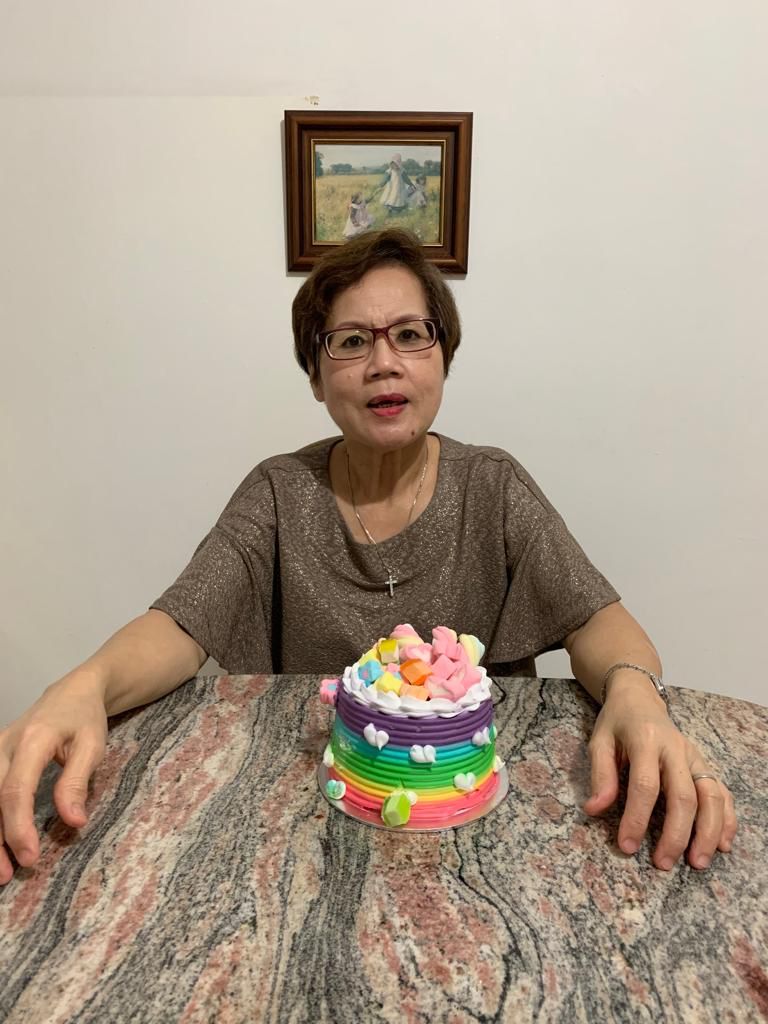 The fateful day of 2nd March 2023 happened when I least expected it. At that time, I was working as a part-timer at a student care centre where most of the children have special needs. I suddenly felt very unwell, with nausea and I could tell that the right side of my body was numb. I tried to stand up to assist the students with their homework. The first time I tried to stand up, I failed as my whole body was very weak. When I tried the second time I failed again. I finally forced myself to stand for the 3rd time – I struggled and managed to walk less than five steps, but I collapsed!
Fortunately, the children sensed danger and ran out of the room to call for help. My colleague (who usually knocks off at 5pm was around), my lady boss – and her husband – were around too that day (they usually come to the Centre on every Wednesday and Thursday only). It is a miracle that my stroke happened at God's perfect timing at 4.15pm on that Thursday! As I reflected on that episode, it scared me to wonder what the situation would have been had I been alone on that day handling the 7 to 8 children who are aged between 9 to 11 years old. Who would have come to our help?
By the time the other adults were informed, my senses were very vague because I was in pain, so my colleague helped to massage my feet (perhaps he thought that my feet were cramped). I could hear my lady boss' husband frantically reaching out for the ambulance. The paramedics came fast; they kept talking and asking me questions to keep me alert (I guess)!
At the Accident & Emergency department, I could hear voices of the medical team asking me countless questions, but I couldn't talk. Initially, they tried to un-clot my neck arteries through the groin, but it was unsuccessful. The doctor-in-charge then made the decision to retreat, otherwise my life would be in danger. They then gave me blood thinners through my hand. After the procedure, the doctor was pessimistic that I would have a good recovery when she broke the news to my family, saying that it is unlikely I would recover 100% of my function like how I was before, and that we should all be prepared.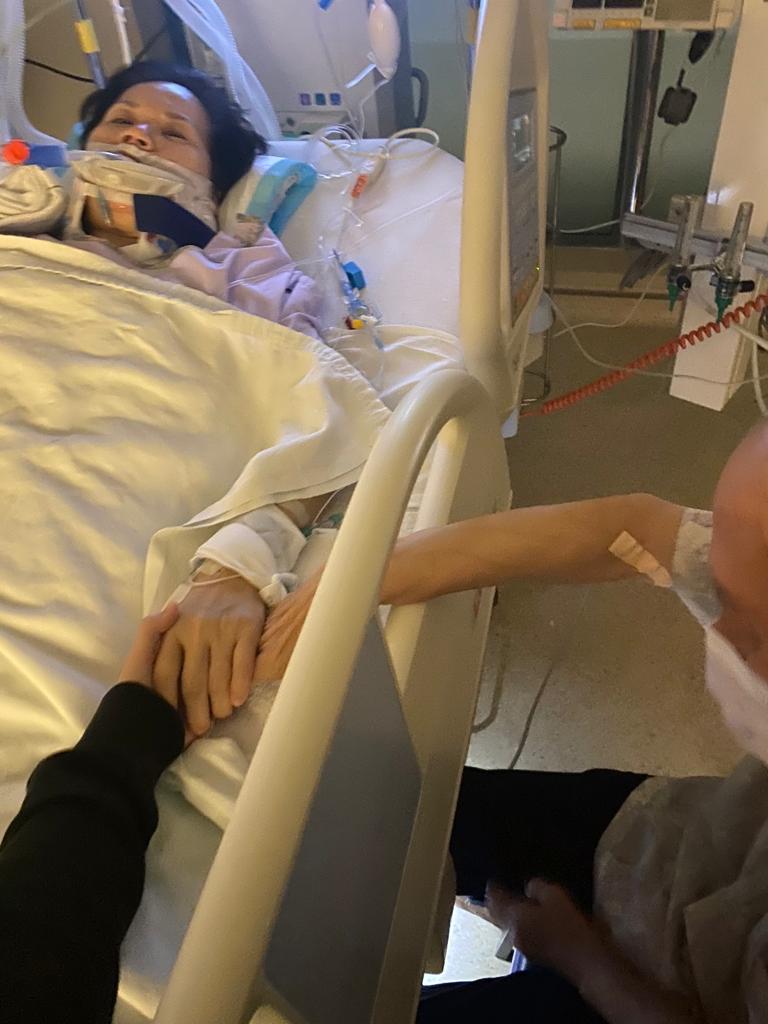 I was unconscious and intubated, and sent to the Intensive Care Unit (ICU). One and a half days later I regained consciousness and woke up – hallelujah! The tube was removed from my throat, but I still couldn't speak. No words came out of my mouth, and even if they did, they did not make sense. The doctors told me the stroke gave me aphasia, a disorder which affects my communication and understanding of language.
I also could not move my right hand well and the fingers on my right hand were stiff, so I couldn't type well on my phone. I simply couldn't communicate at all! I could only rely on gesturing and there were only a few words I could remember. My daughters and husband had to guess what I was saying or give me options where I would say yes or no.
When my two daughters shared the process that I had been through, I told them I had proven the medical team wrong because I have an amazing, powerful GOD who is my Alpha and Omega, Who stands by me in my distress! When I looked back at the CCTV footage of my collapse at the student care centre, I saw that one of the boys held up a table so that it didn't fall on me and put me in further danger. Thank God for their little minds and little hands!
I was very determined to recover and become independent again. By the next few days in ICU, I started feeding myself and could check any messages I missed on my phone.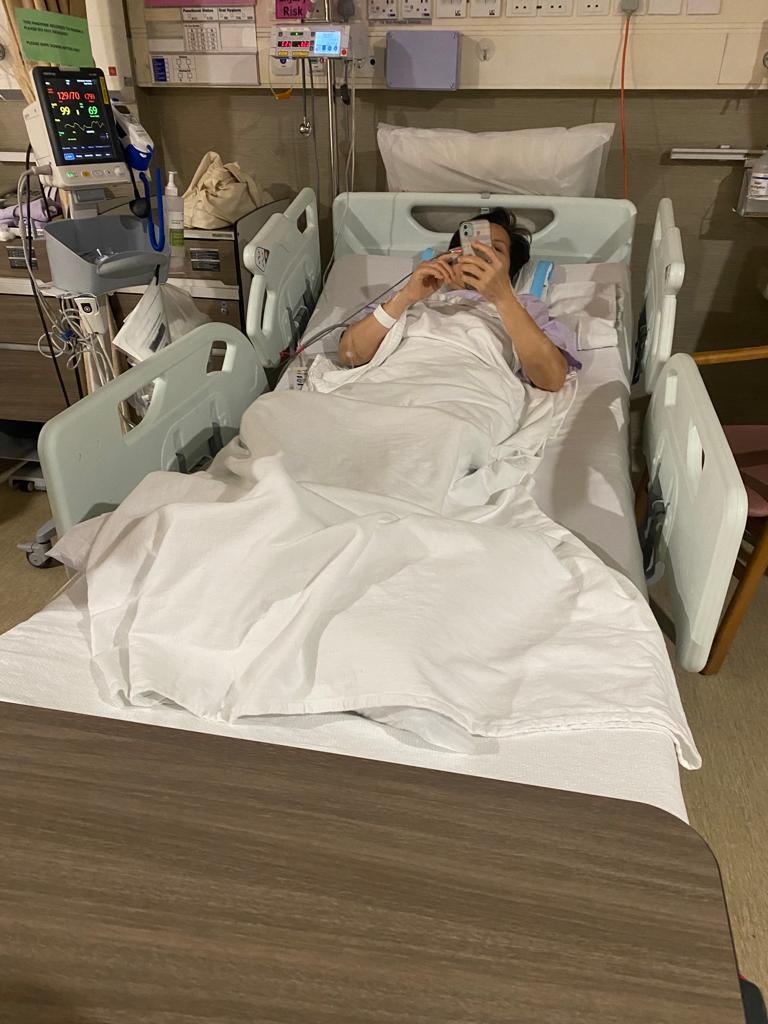 After 3 days in ICU, I graduated! I was moved down to the general ward and was there for a week where I slowly started to get out of the bed and make small steps to the toilet with the help of a nurse. Even though I struggled, I started to make more sense with my speech as it improved. I was also well enough to get back on social media and started playing word games on my phone and reading a book my daughter bought me to pass time. I also resumed my word search, practising my grip of a pen. My niece who is a doctor said, "Woah, first time I see a stroke patient able to scroll Instagram one week after the stroke!" Praise God indeed for my speedy recovery!
I started my speech therapy, but I struggled with basic grammar and spelling simple words. I couldn't complete the sequence from A-Z, but I was very determined to overcome this!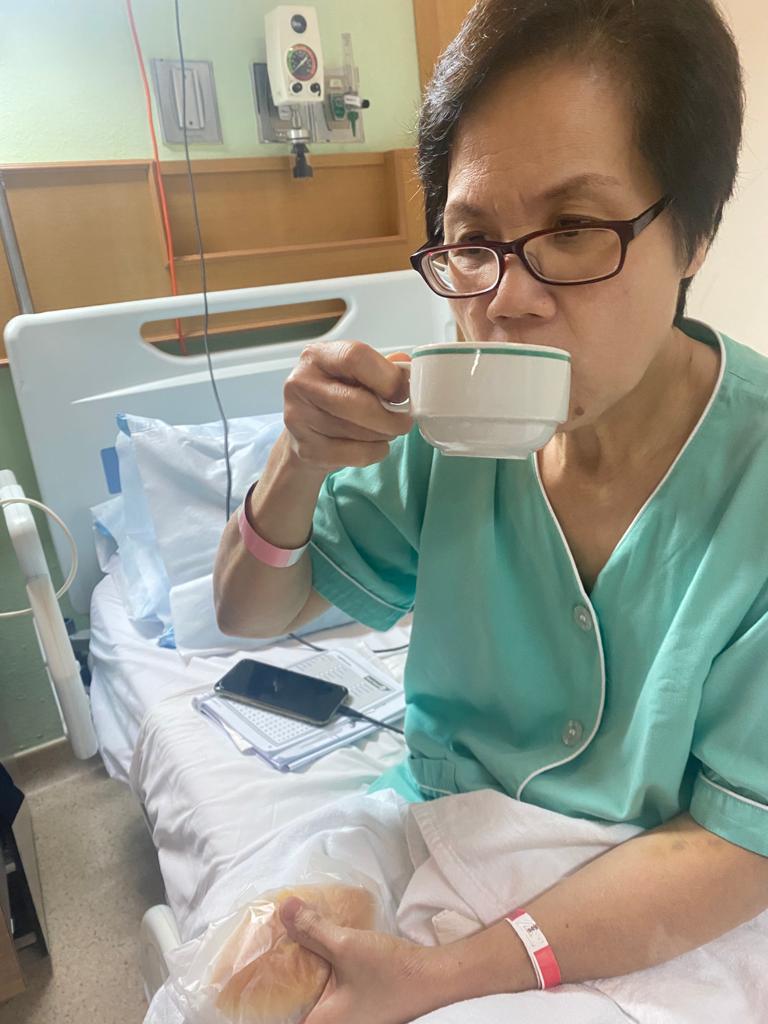 On 13 March 2023, I was transferred from Tan Tock Seng Hospital to Thye Hua Kwan Hospital. There, I diligently did my exercises and rehabilitation. Programmes were lined up for me for 2.5 hours daily – morning walk, gym exercises and speech therapies. Due to some home renovations at my home, my family deferred my discharge date to 25th March, instead of 18th March. In fact, the doctors and the physiotherapists at both places were amazed on my quick recovery and kept 'chasing' me to go home earlier.
I have been home for more than a month now. With lots of practice, patience, and support from my family, I am back to doing the things I enjoy like how I used to before. I can make full use of my right hand and right leg, my typing is back to normal, and I'm working hard to fully recover my speech and comprehension abilities. By just looking at me on the outside, it is hard to tell that I even had a stroke 2 months ago!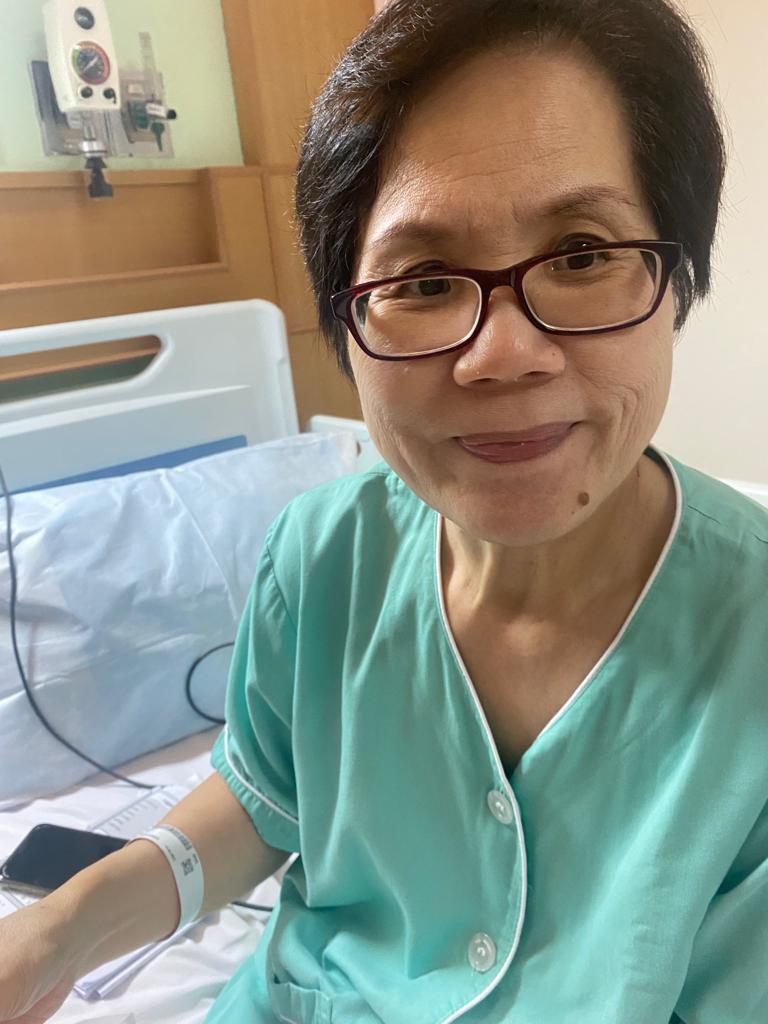 I wish to sincerely thank my siblings and their spouses, my cell Philippians 2, my daughters' friends and colleagues, all my relatives, church members and others who had fervently rallied their support to pray for my successful surgeries and speedy recovery. A big shout-out to my husband, two daughters and son-in-law. This journey has not always been easy, especially for someone like me who doesn't talk much. The love, encouragement and everything that was done for me during this period really warmed my heart and I am thankful. I now know I have the strength to handle anything as long as I have the love of my family behind me. Truly, without all these continuous prayers, I know I may not be where I am now.
Because of this, I am going to share my testimony to others who has not known how awesome our God is, especially to my elder brother who is an unbeliever. My siblings visited me and were lost for words when they saw me, especially my elder brother who commented to my younger brother, "This must be God!" I proclaim that indeed I am truly worshipping a true and living God.

"Never will I leave you; never will I forsake you."- Hebrews 13:5b
For You are great and do wondrous deeds; You alone are God. – Psalm 86:10
Great is our Lord, and abundant in power; his understanding is beyond measure. – Psalm 147:5
Praise and Glory be unto God! Amen.