Testimony by Lim Kok Yong
I would like to share my experiences about how our loving and gracious God works in my life.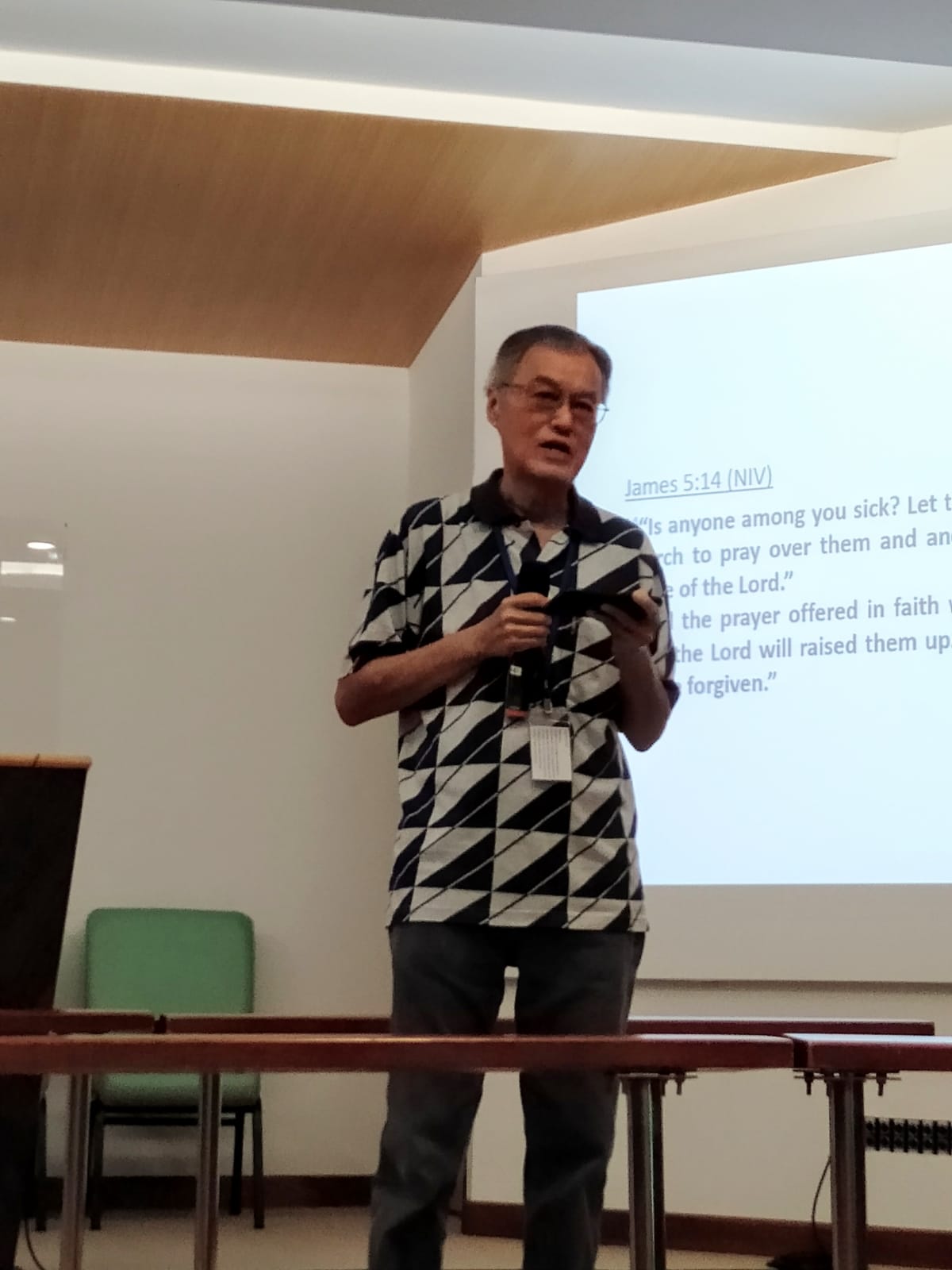 Each Monday, I prepare a list of names of those I will pray for throughout the week. For my quiet time, I have a place that I go to in my home where I will not be distracted. Sometimes when I remain silently waiting for God to speak to me, a name will come into that space and I will pray for that person. I may not know why, but I will pray for the well-being of that person, nonetheless.
On one occasion in May 2020, Janet's* name popped into my mind during my quiet time, so I decided to pray for her and her foster children throughout the week. Later, she shared that she had been struggling with one of her foster children's anger and tantrums. While we were exchanging messages, Janet told me she wondered why she was able to calm down so suddenly after the incident – this happened about the time I started praying for her. We were so thankful that God had picked me to intercede for her, and I felt humbled that God would use me.
The next experience is even more astounding. In September 2020, Reverend Chan Mei Ming's name dropped in during my quiet time. I did not know her very well, except for a couple of short, casual conversations we had during the Baptism and Membership class in 2019. I was bewildered, but her name repeatedly rang in my head, so I just prayed for the Lord to bless and protect her in all that she would be doing.
A few days later, my cell leader requested me to send our Zoom meeting invitation to Pastor Chan as she would be attending our next session. I was surprised by this, but during her visit to our cell meeting I shared with her what happened. She was as clueless and surprised as I was. She closed our cell meeting with a prayer, and soon after that she wrote a message to me through WhatsApp: "Hi KY. Even as I was praying just now, I felt laid upon my heart these verses. Although I prayed them over the group, I feel led to share these words directly with you (just fyi I don't usually give verses in this manner to people) … Thank you for considering them!"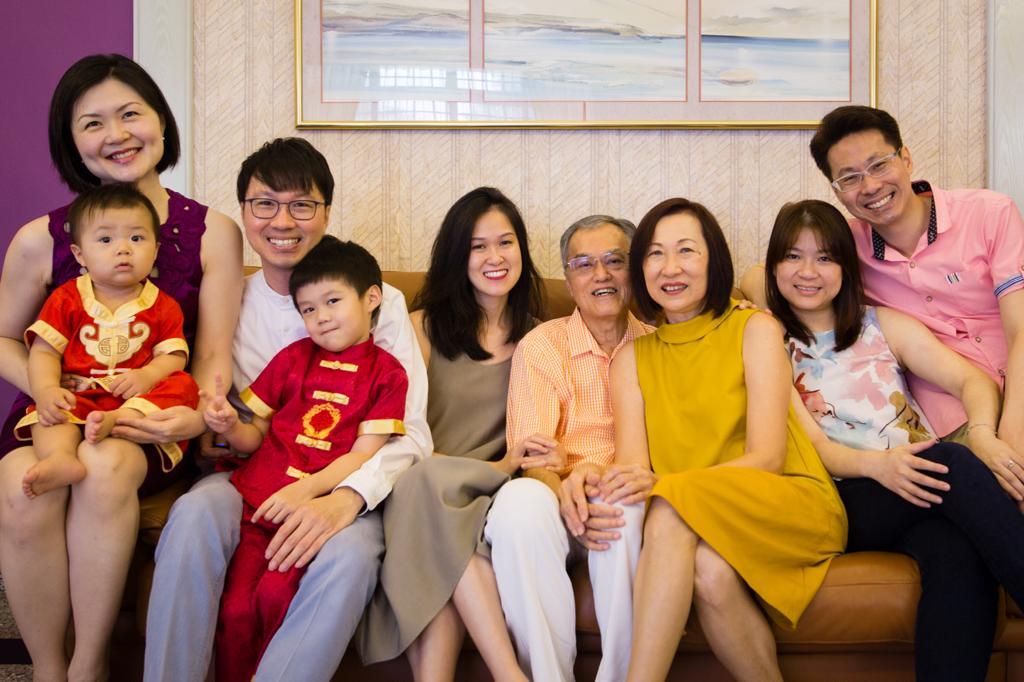 The verses were from Jeremiah chapter 17:7-8:
They will be like a tree planted by the water that sends out its roots by the stream.
It does not fear when heat comes; its leaves are always green.
It has no worries in a year of drought and never fails to bear fruit.
In the days that followed, I kept receiving verses from other chat groups relating to trust, faith, and confidence in the Lord – like Proverbs 3:5-6 and Psalm 112:7. I began to wonder if I had a trust "issue" and shared this with Pastor Chan.
She responded with these words of wisdom: "Remember my mention about sensing the verses are a here-and-now Word, but also a future-to-come Word …?" She continued, "I have found in my own journey that "trust" and more specifically "trust in the LORD" is something that will be tested time and again. And every time I think I have arrived; I have found the "trust in the LORD" bar re-set at a higher level … "
I thanked her for sharing, then filed it at the back of my head. That was in September 2020. My faith and trust in the Lord was growing stronger each week as my wife and I were doing the Disciple 1 course at the time, as well as lots of Bible study and prayer.
Fast forward to the evening of 7 January 2021. Although I suffered neither discomfort nor pain, my daughter-in-law noticed that my right foot was swollen. The next day I went to the polyclinic and the doctor there referred me to the Seng Kang Hospital Accident & Emergency (A&E) department.
At the A&E, I underwent blood tests, an ultrasound scan, ECG and others. There was no indication of any life threatening issues, but I was sent to the General Medicine Clinic for more tests and scans of the whole body.
On 18 February 2021, I was confirmed to have stage 4 prostrate cancer of a very aggressive nature. Without treatment, I was told I would have about 6 to 12 months to live. With treatment, God only knows how much time I have.
My children and my wife were devastated by the news, but I was calm. Didn't God tell me in advance that I was going on a new journey? Didn't He send me a message through Pastor Chan to trust Him?
In the following days I had to comfort my wife and children by telling them that I am fine and at peace with God; that God will never harm His own children, and that I trust Him and will let Him take the lead in this new journey. God has sent so many angels during these few months and with each step, I am more certain of His divine intervention. While at Sengkang General Hospital, He sent me the Deputy Head and Senior Consultant from the Division of Medical Oncology of the National Cancer Centre who is treating me now – Associate Professor Ravindran – Wow!!!
God has also placed around me our church pastors, mentors, brothers, and sisters in Christ (including those from A Taste of Alpha) who are praying for me every day. When Steven*, one of my mentors in Christ, first heard news of my illness, he told me, "Focus on Jesus Christ and on the Cross, not on your sickness, treatment or side effects."
This resonated with my own belief, trust and faith in God; and is also what the Bible – the Word of God – repeatedly reminds us.
My prayer to God when I was told of my cancer has not changed from what I have normally been praying for, except maybe it has become more urgent. The first is for my children and families (who are pre-believers) to find salvation in Jesus Christ as they journey with me through this uncertain period. Secondly, I asked the Lord to allow me to continue to do the work He has for me and He has enabled me to glorify His name with my testimony. The early treatments He has blessed me with have allowed me to live a very normal life with very mild or no side effects.
With regards to this cancer, I have prayed that – if He is going to heal me, then He will, according to His time and purpose. Otherwise, I prayed "Your will be done." Having said that, I must stress that there is nothing in the Bible that prevents us from praying for healing. In fact, James 5:14-15 says:
"Is anyone among you sick? Let them call the elders of the church to pray over them and anoint them with oil in the name of the Lord. And the prayer offered in faith will make the sick person well; the Lord will raise them up. If they have sinned, they will be forgiven."
When we submit ourselves completely to God, He makes things happen and we feel very blessed and comforted. Remember this verse because it ties this first story to the next.
On 28 March 2021, my wife Amy and I attended the 5pm on-site worship service. While I was waiting for her outside Sanctuary 2, Pastor Anthony Lee approached me saying he felt a need to pray for me at that moment but thought that I had left by then. Normally, Amy and I would have already been on our way home, however, that Sunday was Amy's first usher duty with the new Welcome Ministry, hence the reason I was waiting for her. Together with Pastor Anthony, we went to the front of Sanctuary where he prayed over me. I felt so wonderfully blessed and was reminded of the words from Deuteronomy 31:6:
"Be strong and courageous. Do not be afraid or terrified because of them, for the Lord your God goes with you; He will never leave you nor forsake you."
That is why I am so confident in our God and our Saviour Jesus Christ. He never ceases to bless me whenever I am anxious or meets new challenges. I know I am held very firmly in His loving arms.
This testimony has been edited for clarity and length.
*Names have been changed to protect the privacy of the individuals.