Cell leader Mr Thomas Tan shares with us about his cell group SHALOM2U from Zone 7.
 Please introduce yourself and describe your cell group.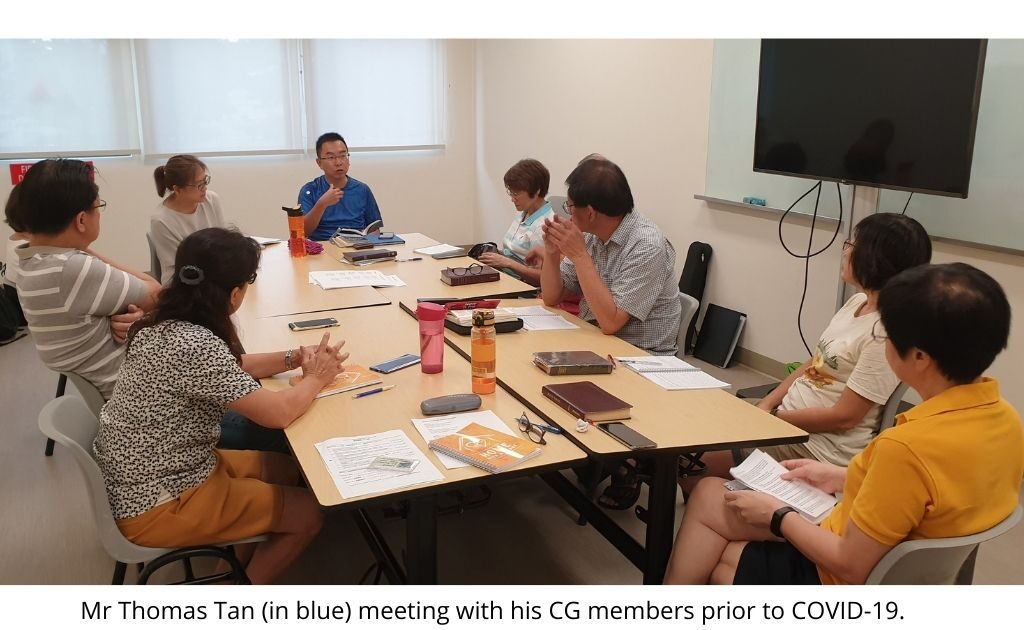 In God's grace, SHALOM2U (in Zone 7) was multiplied from SHALOM2 in 1 Jan 2015.
We are thankful to Sharon Teh (Zone 7 Leader), Kim Thiam (CGL of SHALOM2) and Chun Ling (ACGL SHALOM2) who supported us in the transition to the new cell.
The new cell started with 12 members and over the past five years, four members have left. Nonetheless, God provided us with six new members, so we have a total of 14 members today. Our age group ranges from 35 to 65 years old.
I am grateful for senior members like Beng Chye, Emily (stepped down in 2020), Wanda and Alene to support me as Assistant Cell Leaders.
Pre-COVID-19, how did your cell group normally meet and what were your meetings like then?
Prior to COVID-19, members took turn to host the cell group meeting in their homes. The cell group (CG) meets twice a month on Saturday (4pm to 6pm). After cell meeting, some members continue to enjoy fellowship over dinner.
During this COVID-19 pandemic, how has your cell group pivoted to meet and have fellowship?
During this period, the main platform for our fortnightly meeting is via  Zoom.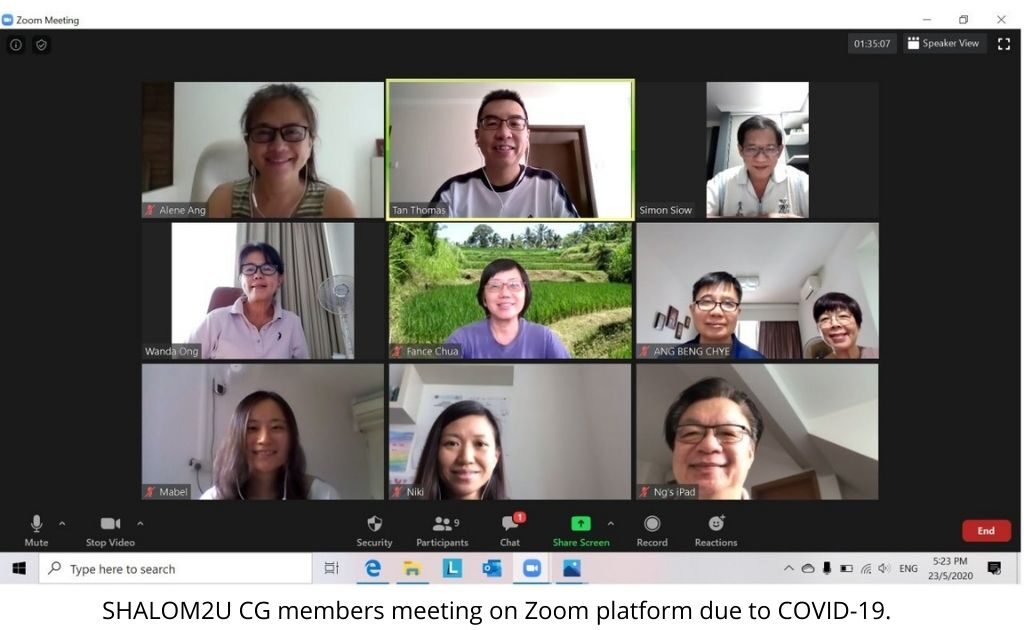 Nonetheless, some of us do meet as a smaller group (when SMM allows) for meals occasionally. For special events like the Anniversary Service (2020), we divided ourselves in two homes to watch the service together. We also did two nature walks; one at the Lower Pierce Reservoir and another occasion visited Kampong Lorong Buangkok.
In addition, the CG also meets in church and serves as ushers and safe entry ambassadors on one of the Sundays.
 How do you compare your experience of meeting as a cell group then (pre-COVID-19) and now? What are the positives and negatives?
One clear positive is definitely the good attendance for the CG meetings. Attendance is ~90% for each meeting. The other positive is the seamless adaptation to the Class Meeting format.
The only negative is missing the fellowship physically.
What is the most rewarding part of being a cell group leader?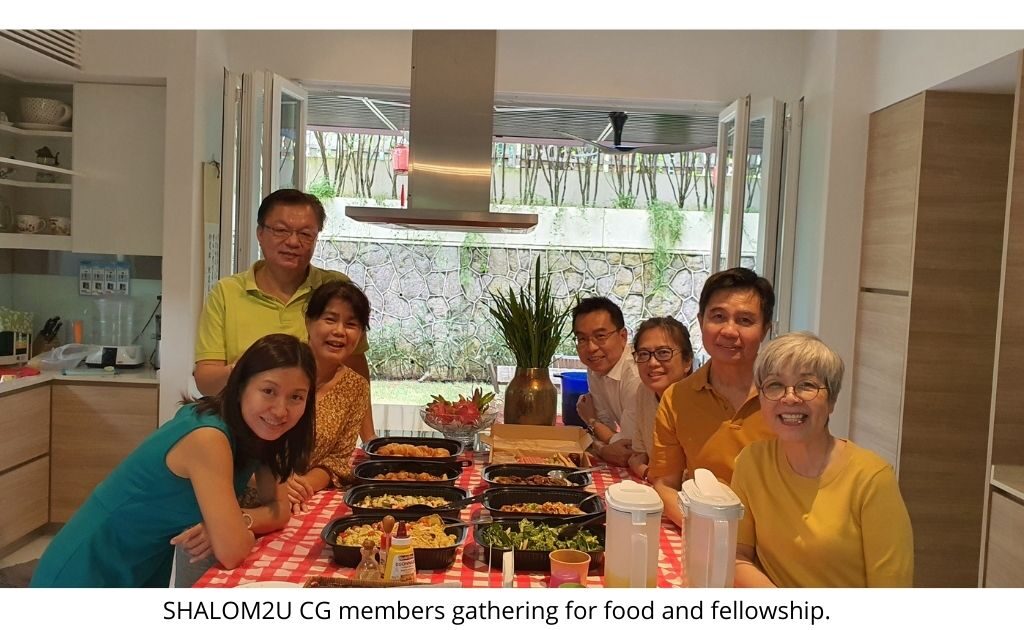 One of the most rewarding parts is to see members take courage to step out of their comfort zones and put their personal needs aside to serve in various Ministries, and attend the Discipleship & Nurture (D&N) classes.
One of the most memorable testimonies for the CG was when the whole CG committed themselves to serve in A Taste Of Alpha in Sep 2019. We are grateful and thankful to God for sending three new members from the Alpha programme to join the CG after their New Life Class 1 (NLC1) and Baptism & Membership Class (BMC) class in 2020.
Do you have any words of advice or encouragement for fellow/new cell group leaders?
Be thankful and embrace this leadership assignment which God has given you. Seek His strength, courage and wisdom in your role as a shepherd for others .
Equip yourself regularly with the Word, D&N courses and pastoral care training.
Have fellowship with the Pastor/PTM, Zone Leader and fellow CGL/ACGLs in the same Zone for support and encouragement.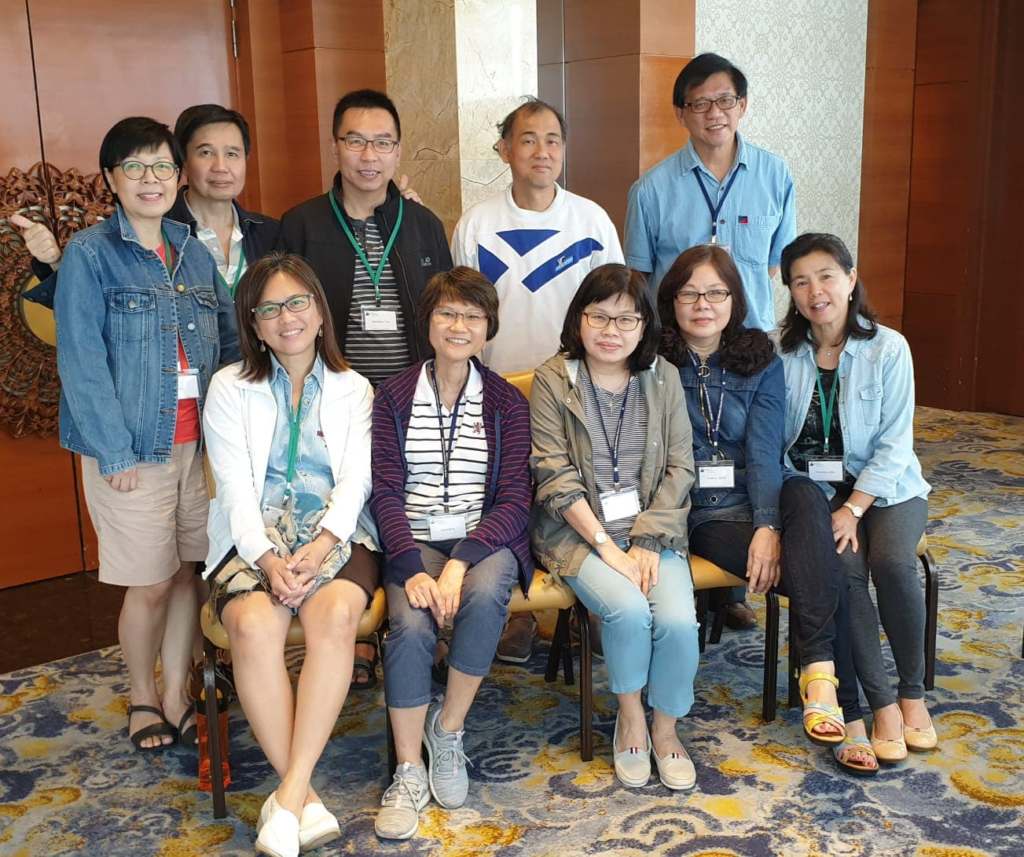 Share about your cell group
Interested in having your cell group featured ? Please email Cheryl, our content strategist, at cherylmah@amkmc.org.sg!