Grandparenting is a great joy, isn't it?
It means watching your family grow. It means enjoying time with the little ones – often without all the pains of parenthood. But is there more to being a grandparent?
Our speaker, Bishop Emeritus Dr Robert M. Solomon, a grandfather of 4, looks at how you can give the next generation a spiritual legacy as you share your knowledge and experience of God, and make a difference in their lives that will last for eternity.
Join us on Zoom!
Date: 13 November 2021 (Saturday)
Register at https://tinyurl.com/BOSMTALK-NOV13-Reg or WhatsApp Priscilla @ 92208954
Book By Bishop Emeritus Dr Robert M. Solomon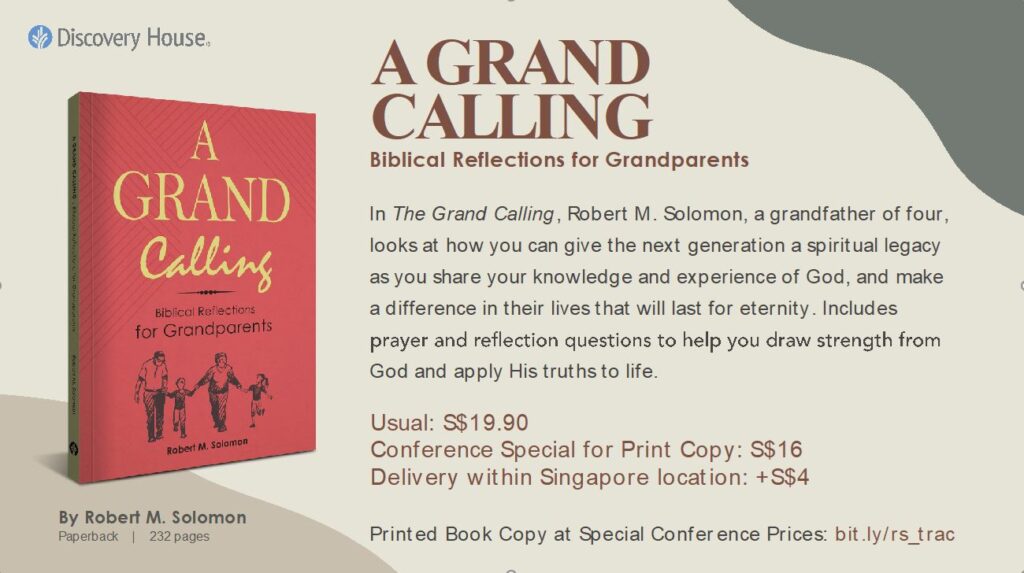 The "A Grand Calling" book is selling at S$16.00 (usual price S$19.90) with postage fee of S$4.00. Total is S$20.00.
Order by 15 October, so that Bishop can autograph the book and you will receive it by the end of Oct 2021:
– giving the 2 weeks to read the book
– to ask questions on 13 Nov for the Grandparenting Talk.
Order here: https://bit.ly/rs_trac