By Cheryl Mah
Before the birth of my elder child and even while she was still very young, I dreaded going to church for onsite services. Between the lack of sleep (due to staying out till the wee hours of the morning pre-motherhood and then suffering disturbed sleep during early motherhood) and laziness, I disliked having my Sundays to be utilised for anything other than catching up on sleep. Back then, there were no pre-recorded or livestream services, so when I did not go to church, it meant that I completely missed worship services.
A God-shaped hole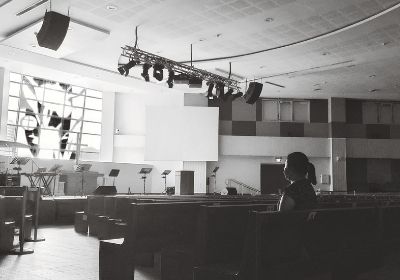 A few years later, I had my second child and the Covid pandemic struck soon after. Onsite worship services were suspended, and everything that used to be conducted physically was routed online. Not being able to go to church whenever I felt like it – and the frightful awakening that the church could 'close' just like that – made me realise how much things had evolved in the secular world and that I had indeed taken the church for granted.
As much as I tried to deny it, I needed God's presence in my life, and I yearned to experience Him once more. If anything, the Covid pandemic reflected to me how empty my life was without the presence of God in it.
After a long time, the government restrictions for Covid began to relax, and our church finally re-opened for worship services. This time, my husband and I made the firm decision and commitment to return to onsite worship services regularly. In part, the decision was made because we wanted our children to attend Sunday school. To teach our children to be good Christians, we must be good role models for them too. What good would it be to only pray and teach them about God at home if we neglected the 'community' aspect of our faith?
Together, as one Body of Christ
For an unexplainable reason, my return to onsite worship service brought about a profound sense of peace in me. Although I still suffer a lack of sleep and tiredness, I found myself constantly looking forward to leaving home and arriving at church early. My husband and I would drop our children off at their Children's Ministry classes as soon as the teachers were ready to receive them, and then head right into the Sanctuary to just sit and soak in the refreshing atmosphere. Week after week, I started looking forward to enjoying those few moments of peace and calm before the worship service.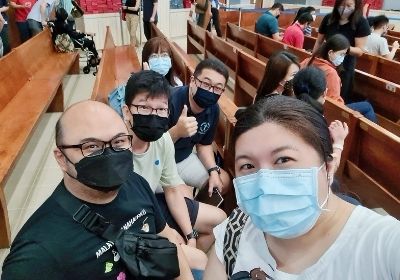 Seeing more and more of my cell group mates starting to return to onsite worship also uplifted me. We would sit together in the same pew and catch up about our lives before the service started. As I worshipped alongside them and many other believers in the same space – as one Body of Christ – I could feel the Holy Spirit moving amongst us. Like Matthew 18:20 reminds us, "For where two or three gather in my name, there am I with them."
Clinging to God and His Promises
When we were finally allowed to sing with our masks on, my worship experience became truly elevated. Being able to sing aloud the words on the screen during the praise and worship session instead of merely singing in my 'head' enabled me to experience God and soak up His presence in a deeper way. This strengthened and affirmed the words about God's unfailing and never-ending love for me.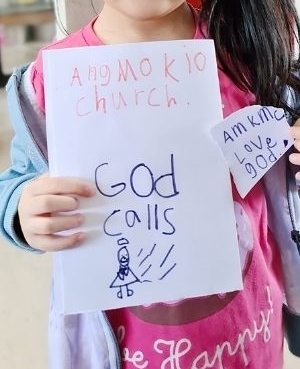 Attending weekly onsite services not only enables me to worship God, but to profess and renew my faith in Christ every Sunday – it is a two-way response between God and me. Being at onsite worship services gets me spiritually primed and invigorated for the week ahead, including any challenges that may come with it.
I firmly believe that if I had still carried on behaving like a 'delinquent', I would not have the same amount of faith and hope to help me thrive in my spiritual life. While I readily admit that I am still very far away from being a 'perfect' Christian, I will continue to strive to do better for the love of God.