By Cheryl Mah
In Numbers 13, when the Israelites were freed from slavery in Egypt, God commanded a leader from each tribe to explore the land of Canaan. Upon their return, they reported to the community that the land was flowing with milk and honey, however the people living there were very strong. When Caleb insisted that they could take possession of the land, the men who had gone up with him were so intimidated by the 'strong people' that they started spreading a bad report about the place amongst themselves.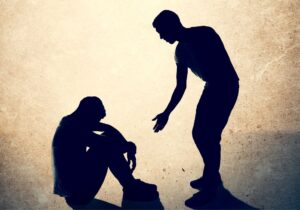 How many of us have encountered people who were similarly stubborn and resistant while we were trying to share the Good News with them? Such people are often viewed as impediments to our mission, so instead of trying harder or a different way, a lot of us – like the Israelites – simply chose the easy way out by convincing ourselves to walk away.
John 4 records how Jesus stopped by a well for a drink and encountered a Samaritan woman. Within this short time, Jesus manages to completely change her life for the better. How did he manage to do that?
1. Breaking barriers
The Samaritan woman was at the well at high noon – likely with the intention of avoiding others – however, Jesus broke the ice by asking her for a favour. Samaritans had a bad reputation and were despised by everyone. Just by speaking to her, Jesus broke three barriers (John 4:9): socio-ethnic (Jew to Samaritan), gender (male to female) and religious/moral (pious to sinful). Jesus did what most of us would avoid doing i.e. starting a conversation with someone who was different.
2. Taking an interest in the needs of others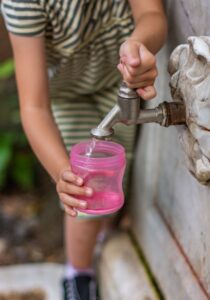 Even though the Samaritan woman was considered inferior and marginalised by others, Jesus accepted a drink of water from her (an unclean woman) in an unclean cup, and respectfully engaged her in a discussion about the nature of God, worship, as well as about Himself being the promised Messiah. He even drew out her sinfulness graciously and diplomatically.
Jesus did not push His agenda to her. He merely answered her questions and treated her with kindness and compassion, and without any judgement. Eventually, He won her confidence and trust. While this encounter began with Jesus' need for her water, it developed into her need for His Living Water (John 4:10-15).
3. The power of testimony
Many of us shy away from giving our testimony about what God has done for us in our lives. What we fail to realise is that our testimony is a powerful tool and can lead many people to the Truth. After talking with Jesus, the Samaritan woman went back to her town and shared about Jesus with them (John 4:28-29). The encounter with Jesus forever changed her life, therefore when she testified to her fellow Samaritans many of them believed her and accepted Him as the Messiah (John 4:41). Just as the Samaritan woman needed Jesus, He too needed her to go back and tell everyone she knew about Him – only then would they believe.
Jesus loved the Samaritan woman unconditionally, and despite her initial sarcasm and half-lies about her husband He did not shame her nor condemn her, neither did He load her with guilt. Instead, He met her right where she was and showed her mercy. Like Jesus, we must value the valueless by treating them with dignity and respect, and first take an interest in the needs of those we are trying to reach instead of aggressively shoving the Gospel message down people's throats. This is what Jesus did with the Samaritan woman, and what we will do well to learn from Him. After all, the root of the Gospel was born out of God's love for us, therefore this is what we must do to others first: Love them.
---
Do nothing out of selfish ambition or vain conceit. Rather, in humility value others above yourselves, not looking to your own interests but each of you to the interests of the others.
Philippians 2:3-4
Reflection Questions:
How is the Lord calling you to look out for the interests of others and to value others over yourself?
Do you have a testimony of how showing Christ's love to someone led to them receiving the Gospel? Share the testimony to encourage others.
What walls could you break down to help someone get to Jesus?