INTRODUCTION
Our 2023 church theme is "Mission with the Master". This series is created to further illustrate "Mission with the Master" (MWTM) as well as to outline the steps we must take in getting ourselves mentally, emotionally, and spiritually prepared to embark on this lifelong but obligatory mission with our Master. All are encouraged to participate in this series with your family or with your cell group members.
Starting from 26 Feb, do tune into the MWTM sermon series every Sunday for 6 weeks, and follow our Facebook and/or Instagram accounts @amkmc for more weekly content!
ARTICles
Each topic article will be published on a weekly basis. Please click the latest article to read it!
crossword puzzle contest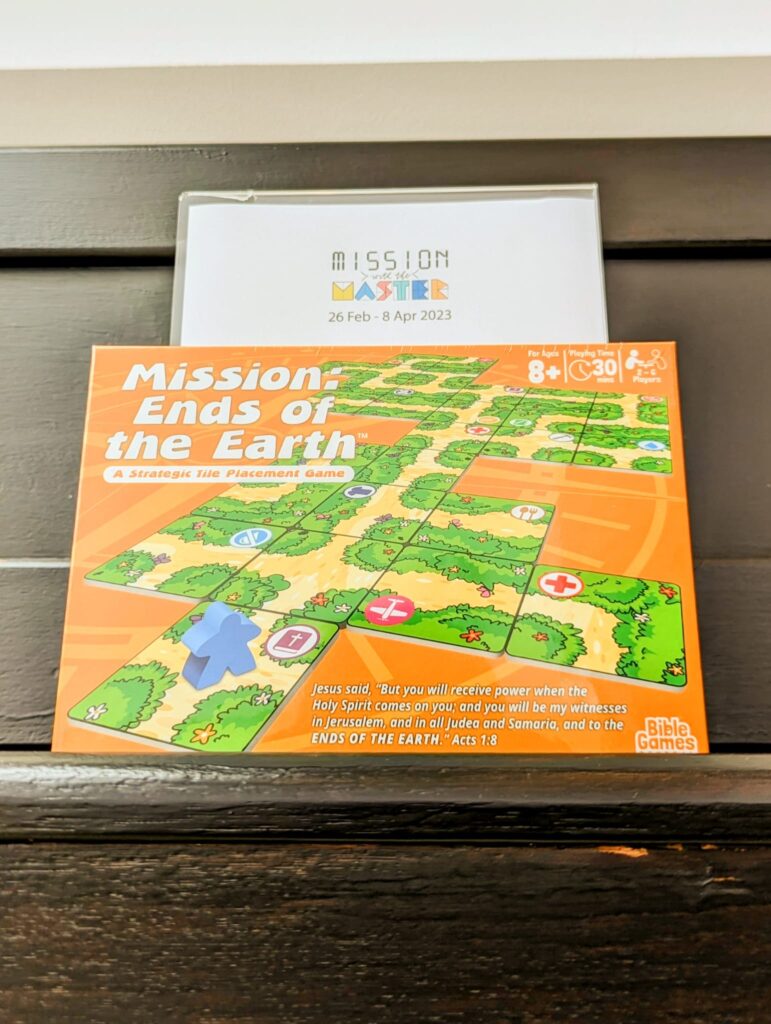 Win a "Mission: Ends of the Earth" box game by following these 3 easy steps:

1. Get a physical copy of the MWTM crossword puzzle from the Info Counter outside Sanctuary 2, or download & print the softcopy.
2. Using the clues provided, fill in the blanks. All answers can be found in the MWTM Journal.
3. Submit your answers to the collection box at the Info Counter.
The contest has ended and we are no longer accepting submissions.
Online Printable JOURNAL

A Journal has been created to accompany you on your Mission With The Master journey. Please feel free to print/download the PDF version – click here.