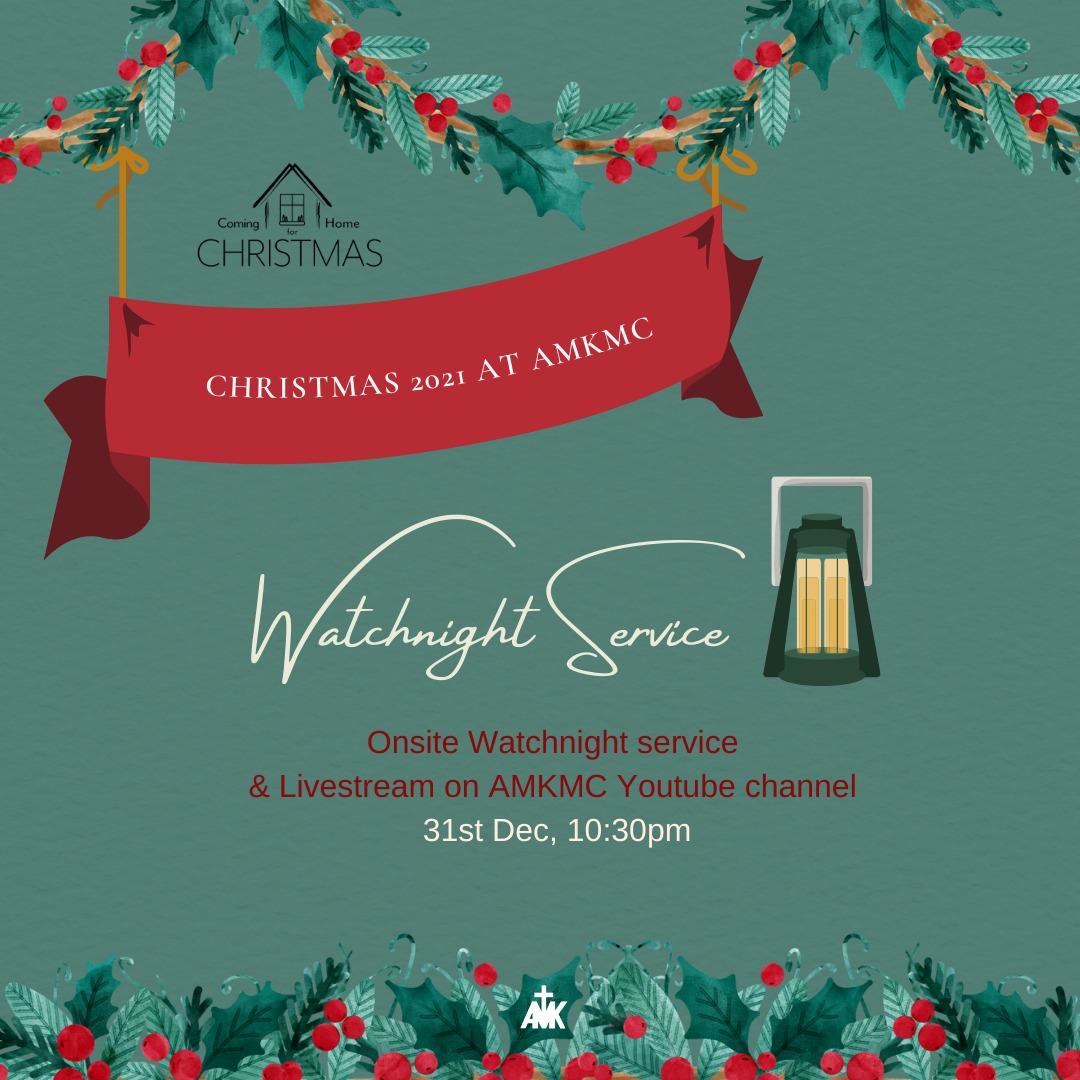 Christmas @ AMKMC 2021
Watchnight Service
As we look forward to the new year, let us take time to reflect on the year that has passed and to recommit ourselves to the Lord.

Date: 31 December 2021
Time: 10.30pm
Onsite Service at 10.30pm: Please register below
Livestream at 10.30pm: https://youtu.be/xD2ZB7C6o5M
Bulletin for 21 Dec: Click here to view/download

We ask that you set aside time that evening to come and be still before the Lord.  Let us allow God to speak to us about the year that is passing and the year is coming.
*For those who are unvaccinated and wish to attend the onsite service, you are required to take a PET test that is valid for at least 24 hours until the end of the service (12.30am, 1 Jan 2022).
[Registration has closed]