Christmas @ AMKMC 2023
Christmas Day Service
Every year, Christians from all around the world come together to remember the birth of Christ and to celebrate that God fulfilled His promise to send a Messiah. Though the world may be filled with darkness, our hearts are always filled with hope because the Light of the World and the Hope of Nations lives in us and amongst us.

We invite you this Christmas morning to come and worship with us and celebrate the birth of our Saviour!
Date: 25 December 2023 (Mon)
Onsite Services: 8am & 10am (no 5pm service)
Livestream: 10am (view here)
INVITE YOUR FAMILY & FRIENDS
Please invite your pre-believing family and friends to our onsite Christmas Day service. Download the e-invitation below or here (right-click and save).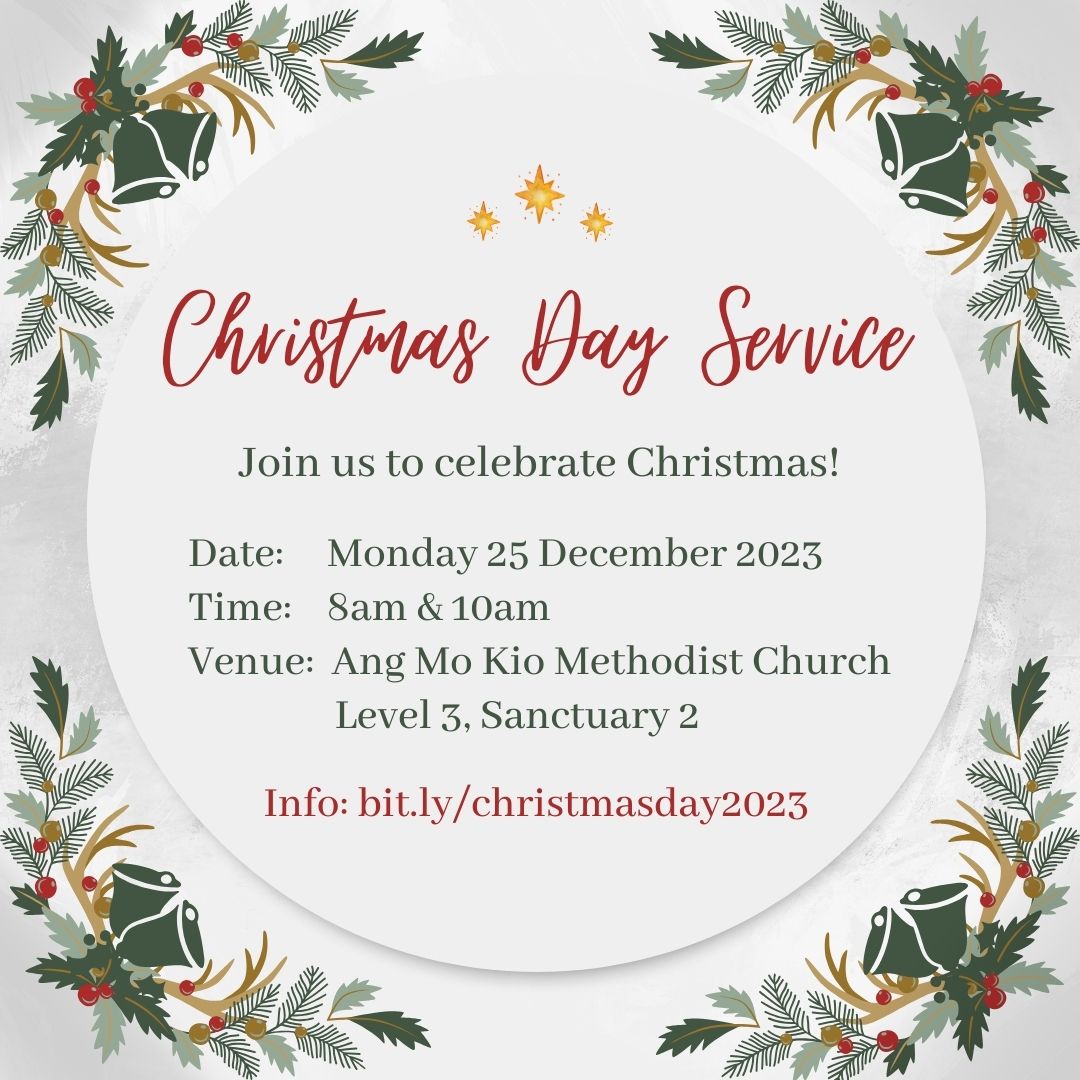 visiting for the first time?
We're so glad that you'll be joining us at worship! You can read more about our church here.
If you'll be driving, please check out the Parking Information prior to your visit.