Pastor Anthony's 2023 MESSAGE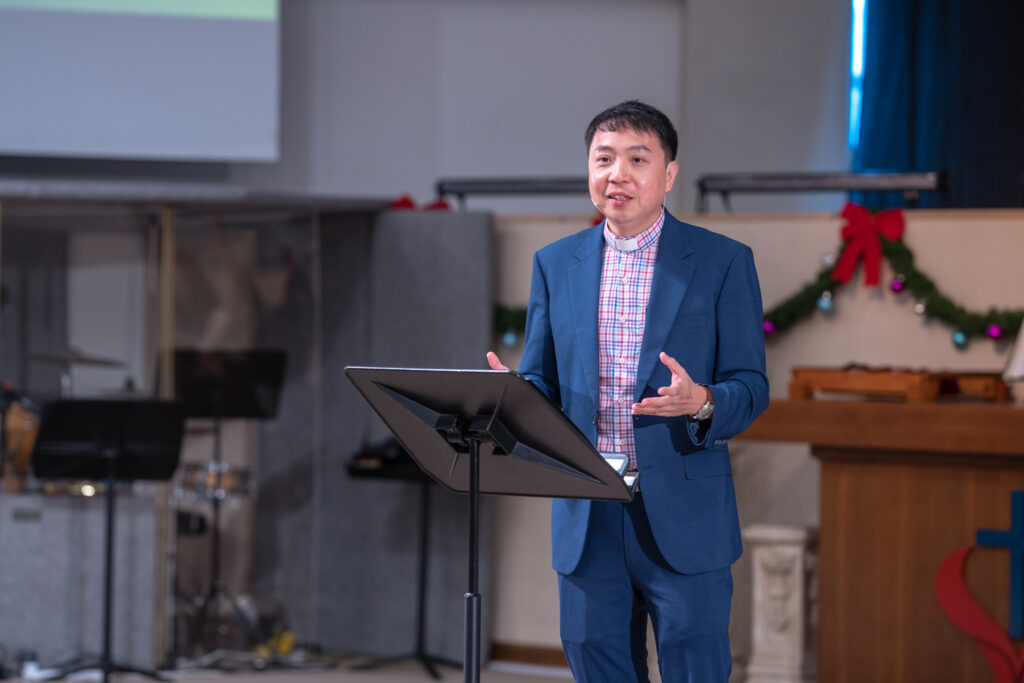 Our church theme for 2023 is "Mission with the Master."
This theme is merely an extension and a mere subset of our 2022 church theme, which is "God calls." After all, we must consistently and consciously obey God's call throughout our lives. We can thus see it as "God Calls: Mission with the Master."
For many of us, we tend to seek God only for our needs, on our terms, and at our convenience. What our 2023 church theme emphasizes, therefore, is a specific re-orientation for all of us to join God, our Master on His Mission – to let God's agenda be our agenda, to prioritize our obedience above our convenience.
The imagery of master-servant is needful and must be reclaimed afresh. While one can hold multiple jobs, a servant can only have one master. When we acknowledge God as our Master, we are pledging our allegiance to Him alone.
To be a faithful and good servant requires a focused alertness to the master's voice. In many Chinese period dramas, the servant is depicted as always being at hand, ever ready to carry out their master's instructions. Drawing on the beauty of this ancient practice, we will begin 2023 by growing in our resolve to draw near to God and abide in His presence. Importantly, we must learn to attune to our Master's voice, for it is well possible to hear His voice like the young boy Samuel and not recognize it is God speaking (1 Samuel 3:4–7). To this end, relevant platforms and programmes will be organized to deepen our personal relationship with our Master until we learn not to let any of God's Word falls to the ground (1 Samuel 3:19).
The amazing thing is that being with Jesus our Master changes us.
When [the Jewish leaders] saw the courage of Peter and John and realized that they were unschooled, ordinary men, they were astonished, and they took note that these men had been with Jesus.
Acts 4:13 testifies
Being with Jesus turned a motley crew of uneducated fishermen into world-changing evangelists. Likewise, I believe as we spend time with Jesus, three things would happen.
First, we begin to capture His heart for people. Second, we begin to learn His ways – the ways of His Kingdom. Finally, others will begin to see God's glory through us.
John 1:18 tells us that "No one has ever seen God, but the one and only Son, who is himself God and is in closest relationship with the Father, has made him known." Earlier in that same chapter, John 1:14, John the Apostle testifies, "The Word became flesh and made his dwelling among us. We have seen his glory, the glory of the one and only Son, who came from the Father, full of grace and truth."
When we spend time with Jesus our Master, as individuals as well as a spiritual family, we can be sure that others will experience God's heart, understand God's ways, and behold God's glory through us.
BLESSINGS IN CHRIST,



On behalf of the Pastors of AMKMC
---
The following might also interest you: