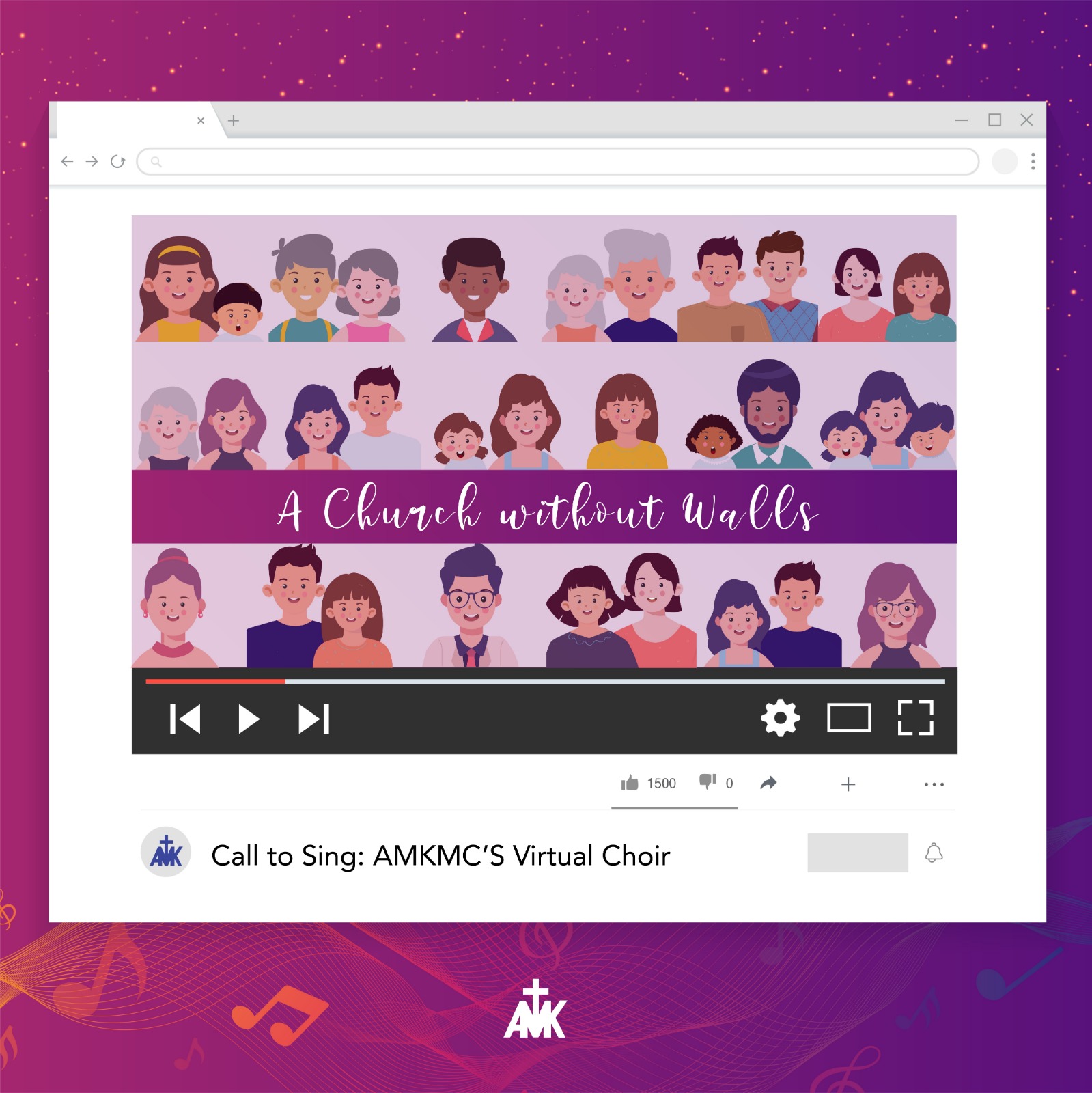 A CALL TO SING: amkmc's virtual choir
We are a church without walls! Wherever you are, whether you are at home, overseas or just simply love to sing for the Lord, we would like to invite you to be a part of our church's virtual choir. From time to time, we will have projects asking for you to submit videos of yourselves singing a song. We will then join these videos together with other's voices to form a virtual choir.
PROJECT #1: Lord's Prayer (WESLEY TULUS)
As we anticipate an extended circuit-breaker period for COVID-19 in Singapore, and stay at home and do our part for keeping the nation safe and healthy, we would like to invite you to sing the Lord's Prayer.
This is a familiar song that we sing every week, and we are truly excited to invite you to sing along and be a part of this project! If you are a musician and would prefer to play an instrument, you are most welcome to join as well!
Deadline for submissions: 10 May 2020
How to participate:
Let us know you are interested to join by filling out this form.
IMPORTANT – read the following instructions on how to do your recording
Check out our practice and instructional videos which have been posted to YouTube. Watch this space and we will also post if new videos are available!
Once you have practiced and are ready, record yourself singing along to the backing track provided
Upload your completed recording to our dropbox link: https://www.dropbox.com/request/RaWXfloD2TFnUaMqDv7H
Project #2: GIVE THANKS (action song)
Too shy to sing? Wondering what you can do at home with your children? Alone and missing some exercise time?
Why not try doing some actions ? "Give Thanks" is a song that many of us have sung, passed down from generation to generation through Children's Ministry, Youth Ministry. Sing and do the actions along with us, and this can be a fun activity you can learn and do together with your family!
Deadline for submissions: 17 May 2020
How to participate: