amkmc 45th anniversary event line-up
Our church will be celebrating our 45th Anniversary this year. As part of the anniversary celebration, as well as being on Mission with the Master, we will be having 3 main events – (i) Easter Outreach in April, and 2 more outreach events in the 2nd half of 2023. Do watch this space for more updated information!
Easter Community Bread Distribution (Sat 1 April 2023)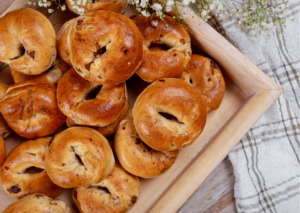 To kick off the first main event of our anniversary celebration, we would like to invite everyone to join us as we go out to bless the community in AMK through bread distribution. It is also an opportunity for us to reach out and invite the community to join us for our Easter celebration services in the following week, where appropriate.
DATE: 1 April 2023 (Saturday)
TIME: 8am – 12pm
Breakfast and training will be provided before we set off from Church.
For any enquiries, pls contact Louis Loke (9829 6160) or Chris Lee (9685 9563).  If you are not in a cell group, but would like to sign-up as a volunteer, please click here to fill up the registration form. CLOSING DATE – 31 March 2023 (Fri)
[NOTE: The registration form is only for church members who are not in cell groups. Please fill up one registration form per person. For members who are in cell groups, pls register your participation through your respective cell group leaders.]

Please allow time for the video to load. If you are unable to view the video, please click here to view.