Update : 18 June 2017
Praise the Lord for a safe & successful Church Camp at Holiday Inn Resort, Batam! From 6 months old to 81 years young 😉, it was an unforgettable experience for all 300+ campers.
The Camp Committee would like to thank speaker Rev. Daniel Tong for bringing the Lord's message of 'Greater Love' ❤ to all of us, plus pastors, church staff, volunteers & everyone who attended & helped in all ways, big or small.
Do have a good rest after all the fellowship & fun in the past 4 days. God bless!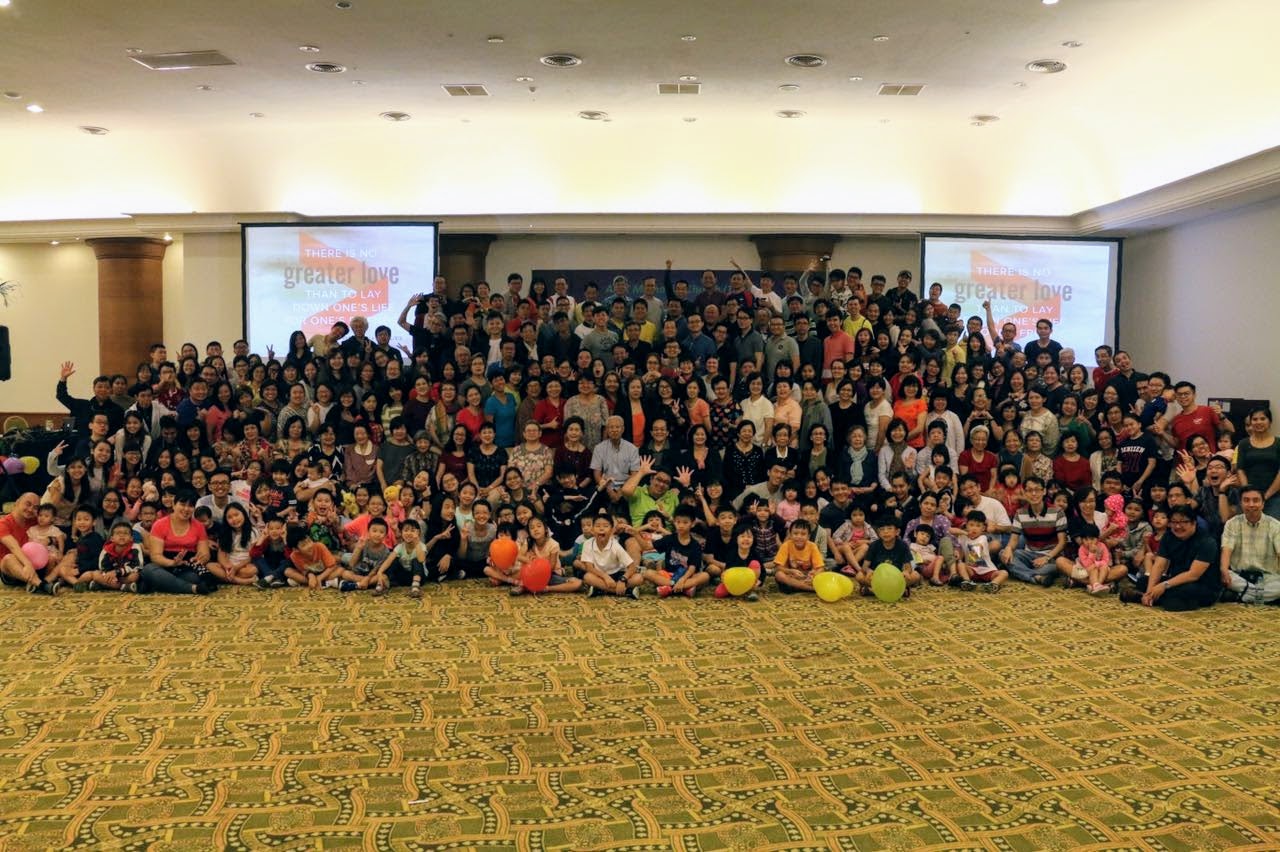 Hello, Fellow Campers!
Thanks for signing up for the upcoming Church Camp.
Please see for your noting & action:
As for the Camp programme, please refer to email sent around 20 May from amkmc.2017camp@gmail.com. If you need another copy, please email us and we will be glad to forward.
Please help to disseminate the info to all members of your family, cell group or travelling party who will be going to Batam with you.
God Bless!
AMKMC Church Camp Committee 2017
---
Mar 2017
With just a few more months to go before Church Camp 2017, it's now registration time!
| | |
| --- | --- |
| Dates: | Thu, 15 June 2017 to Sun 18 Jun 2017 |
| Venue: | Holiday Inn Resort, Batam |
| Speaker: | Rev Daniel Tong, Vicar of St Andrew's Community Chapel |
| Theme: | Greater Love (based on John 15:13) |
We look forward to a blessed time of fellowship and fun, as Rev Daniel brings the Lord's message of 'Greater Love' to our church family. See you there!
Church Camp 2017 Registration Form – Please read carefully before registering:
The first name that you state in your registration will be the

main applicant, who will receive subsequent instructions via e-mail, e.g. payment details, pre-camp letters, etc.


_

Each registration submitted will be for one room. If you require more than one room, please complete a separate registration.


_

All campers, including infants, must register and hold valid passports. Please ensure that your passport(s) are valid for at least 6 months on the date of travel (i.e. 15 June 2017).


_

Please check visa requirements before travel and obtain it on your own, if required. If you are a Singapore citizen, you will not need a visa to enter Indonesia.


_

The camp fees are listed below, and they include coach transportation between AMKMC and Harbourfront, 2-way ferry tickets and coach to the hotel, 3 nights' accommodation and most meals:


_




| | |
| --- | --- |
| Category | Camp fee per person S$ |
| Single | 440 |
| Twin-Sharing | 270 |
| Triple-Sharing | 250 |
| Quad-Sharing | 220 |
| Child: 6 years to below 12 years old* | 160 |
| Child: Below 6 years* | 30 |

_
_
*Notes on registration for children
_
The age of the child is as at the date of travel, i.e. 15 June 2017.  The details on the ages and the bedding arrangements are as follows:


Child 6 years to below 12 years old (birth date between 16 June 2005 and 15 June 2011, dates inclusive) – Child will be provided his/her own bed.


_

Child below 6 years old (birth date on 16 June 2011 and later) – Child will share existing bedding with parents.

If you require an infant cot, please indicate it under the 'Remarks' section. While this is provided on a complimentary basis, there are limited cots and will be allocated on a first-come-first-served basis.

Holiday Inn Resort Batam provides two options for rooming – i.e. one- or two-bedroom suites. The options available to you will be based on the number and ages of the registrants in your party, and need to be in line with the hotel's policy.


_

Category
Room Type
Bedding
Maximum rollaway beds allowed (for child aged 6 to below 12 years)
Single / Twin-sharing
One-bedroom suite
1 King Bed
2
Triple-sharing / Quad-sharing
Two-bedroom suite
1 King bed in one bedroom

2 Single beds in 2nd bedroom

3

_

In some cases, you may notice that the total price is cheaper than the summation of campers' fees as the system has auto-selected the most cost-effective option for you.


_

There must be at least one camper who is aged 18 years and above in each room.


_

Please indicate if you require transportation between AMKMC and Harbourfront. Details are as follows:


_


Coach transportation will be available from AMKMC to Harbourfront Ferry Terminal on Day 1 morning (15 June 2017). You can also choose to make your own way to Harbourfront, with further guidelines to be provided later in the pre-camp letter.


_


On the final day of camp (18 June 2017), coach transportation will also be available to ferry campers from Harbourfront to AMKMC. Campers will be given the opportunity to have lunch (at own expense) upon disembarking from the ferry at Harbourfront for approximately an hour before the coaches depart for AMKMC.


_

Please fill in all fields to ensure your registration is complete.


_

For any queries, please contact the Camp Committee at amkmc.2017camp@gmail.com
Early-bird prizes are available, so do sign up as soon as possible. We look forward to seeing you at Camp!
In His Service,
AMKMC Church Camp Committee 2017