Vision Theme
To be a Methodist Family after God's Heart.
This symbol comprises 4 emphases that capture our vision, thrust and identity in Ang Mo Kio Methodist Church (TRAC). As a church, we strive to be a Methodist family after God's heart and it is our desire that as we Love God, Love People, Disciple and Serve, we will create an environment where people will experience God and be empowered to share His love to their communities, families and each other.
Sub Theme for Year 2019
A Methodist family that fulfil the Great Commission by reaching out to serve the needs of our communities and beyond.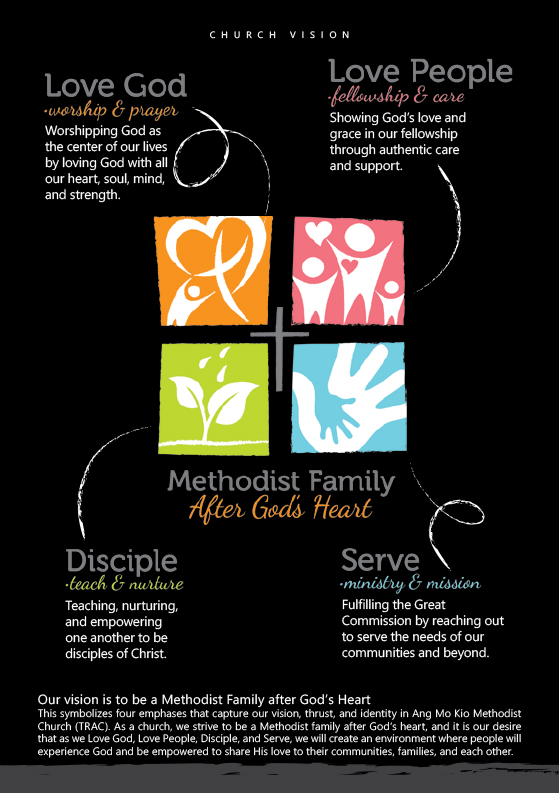 More about our Vision Theme
You can read more about our Vision Theme and the sub theme for Year 2019 at Pastor Anthony's Welcome Note as well.