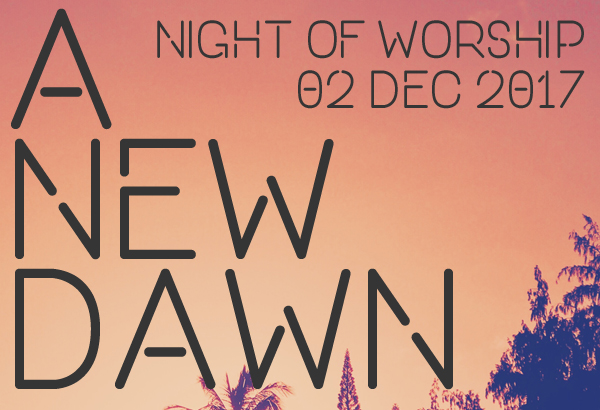 "But you are a chosen race, a royal priesthood, a holy nation, a people for his own possession, that you may proclaim the excellencies of him who called you out of darkness into his marvelous light." 1 Peter 2:9
Sometimes this world can seem like a very dark place. And 2017 seems to have had no short supply of examples. Terrorist attacks. Natural disasters crashing against cities. Countries threatening each other with war. And it is not just out there in the world. Sometimes the darkness appears in our lives. Sickness. Disease. Relationship Breakdowns. Jealousy. Anger. Hate. Selfishness. The list could go on.
So, we long and wait for God more than the watchmen wait for the morning, and it is always darkest before the dawn.
 God, who said, "Light shall shine out of darkness," is the One who has shone in our hearts to give the Light of the knowledge of the glory of God in the face of Christ. (2 Corinthians 4:6) God has shone his light into our lives and he leads us out of darkness into His marvellous light. So we sing and we declare the praises of Him who called us out of the darkness. And we, in turn, carry His light and shine in this dark world.
Join us at the Night of Worship to declare that the darkness will not last and our God of Light will have the final say!
Date: 02 December 2017
Time: 7pm to 10pm
Pre-service refreshment and welcome at 7pm
Doors open at 7.15pm
Venue: Sanctuary 2, Level 3
See you there!
Past Nights of Worship