holy week services
All are highly encouraged to come and join us for the onsite Holy Week services. Do invite your family and friends who have yet to know God to the onsite services.
Maundy Thursday  ·  6 April 2023
– Combined CAC, ETAC, TRAC at Sanctuary 1
– 8pm service with Holy Communion
Good Friday  ·  7 April 2023
– 8am and 10am services (Livestreaming at 10am)
– No 5pm and Hub services
Easter Sunday  ·  9 April 2023
– 6am Easter Sunrise service
– 8am and 10am services (Livestreaming at 10am)
– No 5pm and Hub services
Breakfast will be be provided after the 6am and 8am services while lunch will be provided after the 10am service.
Please click here for the livestreaming links.
CHILDREN'S MINISTRY
The Children's Ministry (AMazing Kids and AMKids) will have their own usual programme alongside the 8am and 10am worship services on Good Friday and Easter Sunday.

E-INVITATION FOR EASTER SUNDAY
Please feel free to send out the following e-invitation to your family and friends. Click here to download (the image will open in a new window – please right-click and save).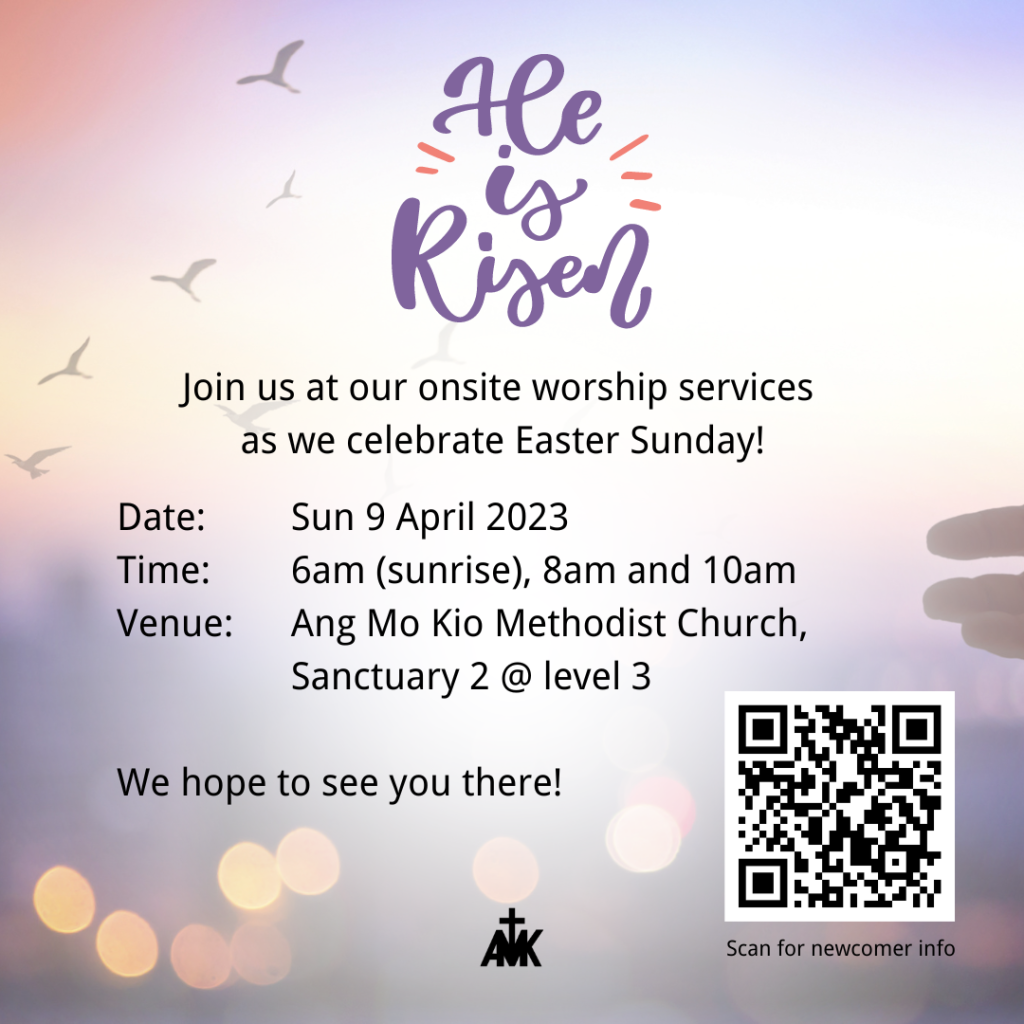 NEWCOMER & PARKING INFORMATION
If you or anyone you know will be visiting us for the first time, please click here for Newcomer infomation.
Do note that car park lots in the church premises are reserved for regular worshippers. If there are no more available parking lots in the church carpark, you may park your vehicle in the multi-storey carpark at Block 260 Ang Mo Kio St 21. Parking is free at the MSCP on Sundays.
Please refrain from parking along the roadside of Ang Mo Kio St 21.  More information here.