HOLY WEEK TENEBRAE SERVICE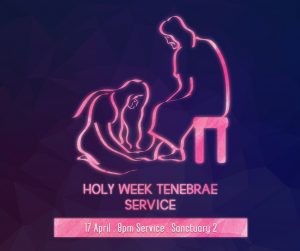 Wednesday . 17/4 . 8pm . Sanctuary 2
Rev Melvin Huang will be guiding us through the Service of Tenebrae (Latin for "darkness"), which is a
religious service of Western Christianity held during the three days preceding Easter, and characterized by gradual extinguishing of candles, and by a "loud noise" taking place in total darkness near the end of the service. Come, journey with our Lord in a symbolic act of entering His pain and sorrow.

COMBINED MAUNDY THURSDAY SERVICE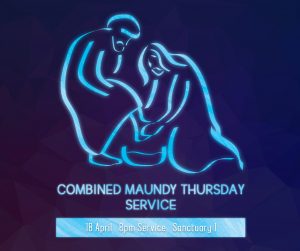 Thursday . 18/4 . 8pm . Sanctuary 1
This year, our sister church AMK TMC, will be leading and guiding us through this service. ETAC President Rev James Nagulan will be the speaker. This is the only time during the entire year when we join our sister churches for a combined service. Do make time to attend as we express our unity in obeying our Lord Jesus's command to "love one another as I have loved you" on Maundy Thursday.
GOOD FRIDAY SERVICES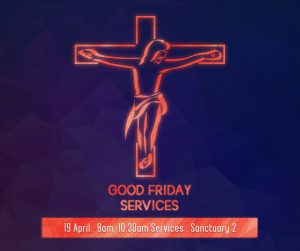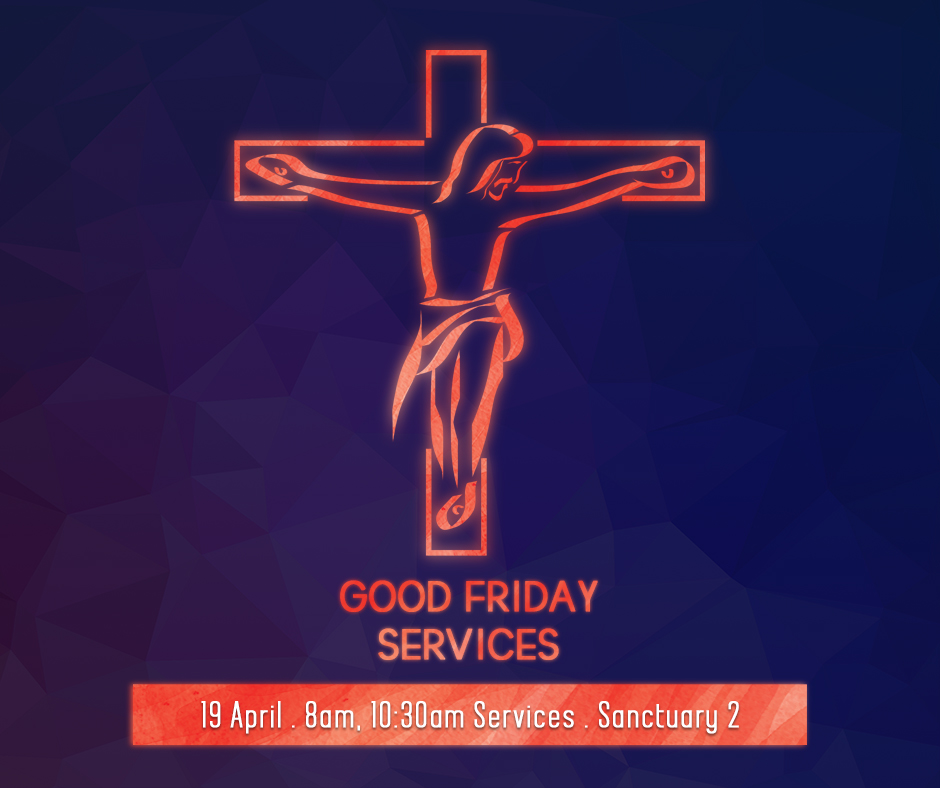 Friday . 19/4 . 8am and 1030am . Sanctuary 2 (No HUB, No 5pm)
Rev Anthony Lee will be preaching on Good Friday on God's view of sin and how God took sin so seriously that Jesus our Lord had to die on our behalf. 
Please note that there will be no Hub or 5pm Services.
EASTER SUNDAY SUNRISE SERVICE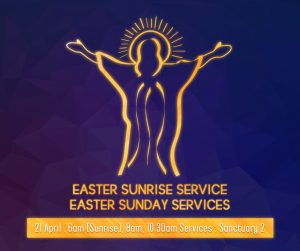 Sunday . 21/4 . 6am . Sanctuary 2
Luke 24:1 says, "On the 1st day of the week, very early in the morning, the women took the spices they had prepared and went to the tomb." To remember this momentous occasion in our Christian faith, we are organizing our annual sunrise service to symbolically meet the resurrected Lord through our Easter Sunrise Service. Our PTMer Joshua Kwok will be the preacher for this service.
EASTER SUNDAY – HEALING AND EVANGELISTIC SERVICE
Sunday . 21/4 . 8am and 1030am . Sanctuary 2 (No HUB, No 5pm)
Christ is risen! Come, bring your friends and loved ones, as we experience afresh the resurrection power of Christ through our healing and evangelistic Easter service. Rev Anthony Lee and the ministry team will make special effort to pray for all in need of salvation and healing.
---