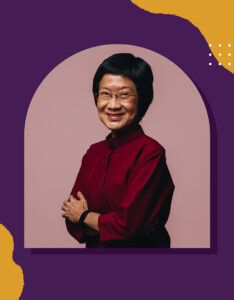 The speaker, Rev. Chan Mei Ming, will be sharing her journey of living life with single Christ passion (Knowing You, Jesus, there is no greater thing!) and single Cross-shaped purpose (To God be the glory for the things He has done!)
A former nurse, Rev. Chan Mei Ming served previously in Ang Mo Kio Methodist Church (TRAC) where she treasures fond memories of getting to know Methodists, as well as learning more about Methodism and the 'Methodist way' of doing things. Mei Ming is currently serving in Faith Methodist Church where she is the Enlarge Pillar Pastor giving oversight to Missions, Witness & Evangelism, Outreach & Social Concerns, and with Chaplain/Point Chaplain responsibilities for Faith Kindy, Anglo-Chinese Junior College, FaithActs, and Brigades that are under Faith MC's care.
The talk will be held on:
Date: 18 September 2021
Time: 2pm to 4pm
Venue: Charis Hall, AMKMC Level 5
For any queries, please contact Susan Chee at tel: 97370763 or email susantanchee@gmail.com, or Gerald at geraldboon@amkmc.org.sg. Please register in the form below by 15 Sep 2021.