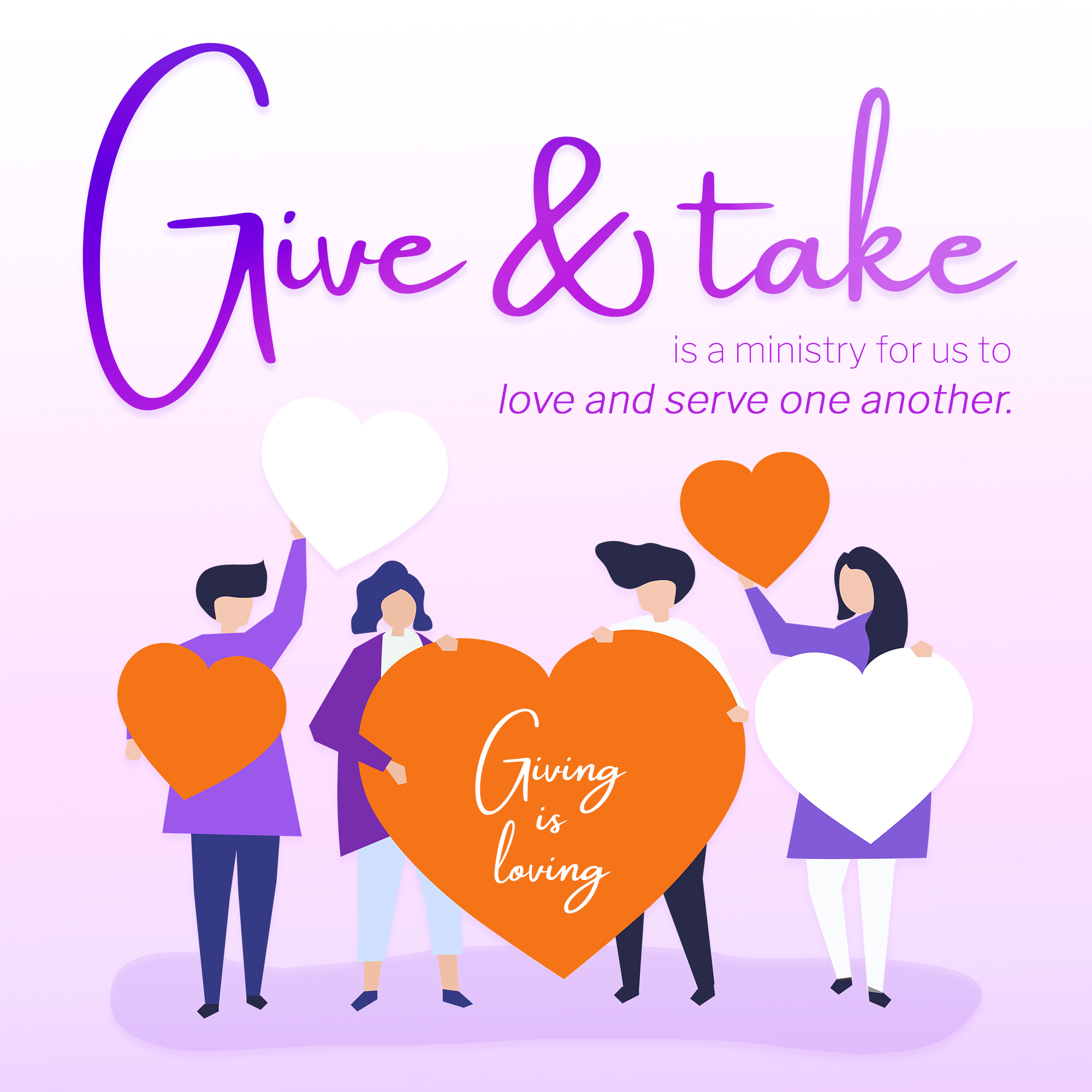 Do you have something that is no longer in use but in good working condition?
GIVE IT TO SOMEONE ELSE!
Giving it away is as easy as 1-2-3!
HOW TO GIVE:
Prepare your advert: Provide your contact details and include photos, expiry dates and size specifications of items if necessary. If you have no access to a printer, a simple written note would suffice. You can send photos of items to potential takers upon request.
Paste the advert on the Give & Take board!
HOW TO TAKE:
Contact givers via contact details provided.
Arrange for a meet up and collect items from givers personally.
Say a prayer of blessing for the giver. (Optional, but highly recommended!)
GROUND RULES:
All items should be in good working condition.
All items should be small and lightweight.
All items are for personal use only and should not be sold for profit or traded for other goods.
Please indicate posting date of advert.
Givers are responsible for the removing of the adverts after their items has been given.
Items must not be stored in church and church staff should not be engaged to serve as middlemen.
Electrical items must be tested at home and not at church by Givers. Video proofs recorded on phones should be shown to takers.
Be respectful and polite at all times!
View the pamphlet here: