Our children and youth are growing up in a profoundly different and digitally-connected landscape. Parents are seeing a drastic spike in the use of gadgets, with home-based learning exacerbating the explosion in screen time.
Internet gaming and social media engagement may be overtaking many of our children's lives, impacting their sleep, relationships, academic journeys, and even mental health.
Join us for this Zoom webinar to understand why screens, games, and social media are so compelling for children.
Get equipped with evidence-based parenting approaches to better engage and connect with our children, so that they can harness digital technology in healthy, balanced ways in a tech-rich world.
DATE: 21 November 2020 (Saturday)
TIME: 2:30 – 4:00 pm
Format: Zoom
Cost: Free (but registration is necessary)
SPEAKER: Chong Ee Jay (Family Life Specialist, Cyber Wellness & Media Literacy Trainer, Focus on the Family Singapore)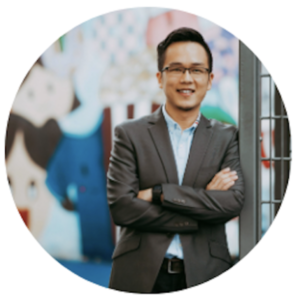 Chong Ee Jay has championed cyber wellness and media literacy locally and internationally for the past 15 years, through education, mentoring and counselling of youth and parents.
Ee Jay was a member of the Media Literacy Council from 2012 to 2018, and Master Trainer for the Ministry of Education's cyber wellness programmes for schools and counsellors.
In 2019, Ee Jay was awarded the Special Recognition Award by Ministry of Communications and Information for his contributions towards cyber wellness and media literacy in Singapore.
Registration closing date: 15 Nov 2020
For any queries, please contact Rev. Chan Mei Ming at chanmeiming@amkmc.org.sg or Kerrie Chang at kerriechangly@yahoo.com.sg