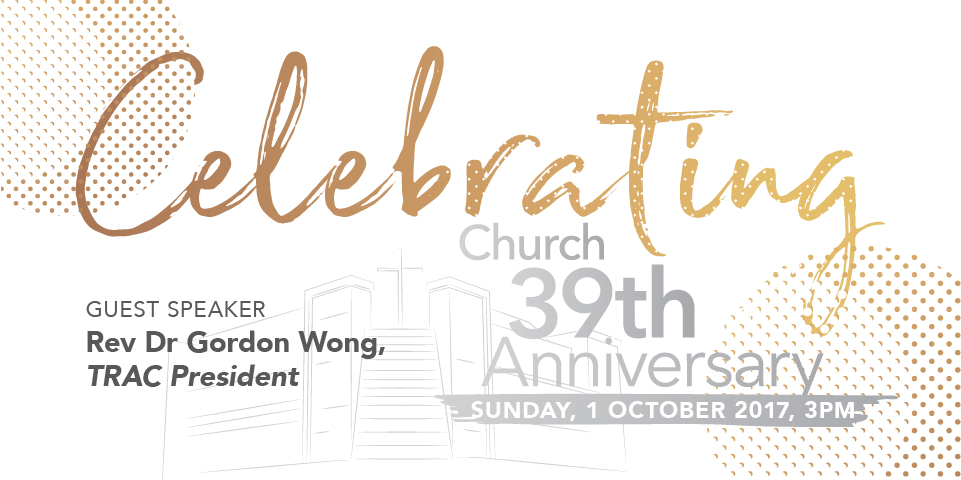 We will be holding our Church 39th Anniversary Celebration on Sunday, 1 October 2017 with a Combined Service followed by a Tea Reception.
JOIN US AT OUR COMBINED SERVICE AT 3.00PM, SANCTUARY 2
Invited Speaker will be our TRAC President, Rev Dr Gordon Wong.
Dance Ministry encourages the congregation to come early at 2.45pm for a dance familiarising session so that we can all join in the dance item towards the end of the Service.
Please note that there will be no 8am, 10.30am, 5pm Worship Services and Children's Ministry and Youth Ministry.