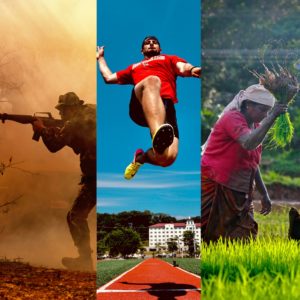 As I sought the Lord on how we can be prepared for His return, He impressed upon me 2 Timothy 2:1–7.
We begin with v.7, where Paul tells his spiritual son Timothy: "Reflect on what I am saying, for the Lord will give you insight into all this" (NIV).
And so we pray, "Lord, graciously grant us insight to understand Your Word. Amen."
Paul uses three imageries to exhort every Christian to model after: a dutiful soldier, a disciplined athlete, and a diligent farmer.
All three imageries whilst different have five common aspects. All of them have a clear purpose to accomplish, a clear priority to aim at, a clear process to abide by, a clear posture to adopt, and a clear prize to win. We will explore these themes over the next few days.
For now, let us see the big picture. The soldier's purpose is to battle and defend, the athlete's purpose is to gain glory while the farmer's purpose to grow crops.
When God created us, what did He have in mind as our chief purpose?
According to the Westminster Shorter Catechism, Man's chief end (or purpose) is to glorify God, and to enjoy Him forever.
Questions for Reflection:
What is God calling you to do specifically for His Kingdom purposes? Are you living your life in a way that glorifies God? Are you enjoying your relationship with God? Why or why not?