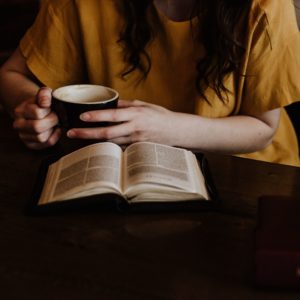 Spiritual growth, like all kinds of growth, is not automatic. There is in fact a very specific Methodist process for spiritual growth.
John Wesley, the founder of the Methodist movement, crafted three simple guides for Christian discipleship and growth. In Methodism, they became known as The General Rules.
The institution of the class meeting and the first two rules essentially echo Romans 12:9 "Love must be sincere. Hate what is evil; cling to what is good." John Wesley instructed Methodists to avoid all known sin, to do good, and to love one another well through class (cell) meetings.
The Third Rule states: "By Attending upon All the Ordinances of God." Wesley understood the ordinances of God to be spiritual disciplines that all disciples should keep—practices that keep the relationship between God and humans vital, alive, and growing.
These "means of grace" enable us to grow in the Christian faith. The six ordinances are:
• The public worship of God.
• The ministry of the Word, either read or expounded.
• The Supper of the Lord.
• Family and private prayer.
• Searching the Scriptures.
• Fasting or abstinence.
Whilst NOT exhaustive, these spiritual practices are vital to our spiritual health.
Questions for Reflection:
Which of these spiritual disciplines do you practise well? Which of these do you neglect to your own detriment? Let us return to our founder's wise instructions and practise all these six spiritual disciplines. Remember these spiritual disciplines must be planned and locked into your schedules; mere desire alone will not prepare us for Jesus' return. Even plans are futile if we do not begin and continue the process of practising these spiritual disciplines. Only those who have grown accustomed to God's presence daily and weekly will not be surprised at His sudden return because (s)he has always welcomed God's presence daily anyway.