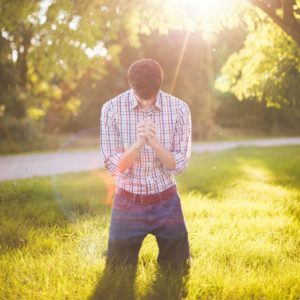 Now, let us put all that we have meditated on the past few days and begin to put the pieces together.
Re-looking at the imageries of soldier, athlete, and farmer again, do you recognize all three of them have adopted a posture of humble submission? The soldier submits to the orders from his commanding officer, the athlete submits to the rules of the race, while the farmer submits his crops to God's gracious provision of rain.
To be fully prepared for Jesus' return, then, we must always adopt a posture of submission and humility towards God.
As Methodists, we should not be unfamiliar with this call for total humble submission. Every year at our Wesleyan covenant renewal service, we pray
I am no longer my own, but Yours.
Put me to what You will, rank me with whom You will;
put me to doing, put me to suffering;
let me be employed for You, or laid aside for You,
exalted for You, or brought low for You;
let me be full,
let me be empty,
let me have all things,
let me have nothing:
I freely and wholeheartedly yield all things
to Your pleasure and disposal.
And now, glorious and blessed God,
Father, Son and Holy Spirit,
You are mine and I am Yours. So be it.
And the covenant now made on earth, let it be ratified in heaven.
Amen.
Let this be our daily prayer.
Questions for Reflection:
Is our posture before God in the face of difficulties that of a humble submissive, trusting spirit or a spirit of rebellion?